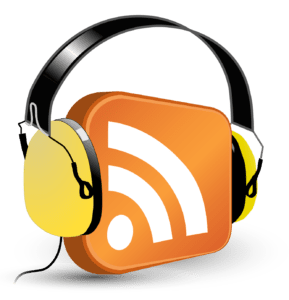 Staying updated on the current state of business and innovation has never been more important than now in this highly digital age. Some of the leading experts and savvy innovators have turned to podcasts to share their insights and knowledge about innovation, business, ideation, and more. Read on for a list of top innovation podcasts to check out this year.
1. NPR's How I Built This
How I Built This takes a behind-the-scenes look into some of the world's most well known companies and weaves together stories about innovators, entrepreneurs and idealists who created some pretty amazing things. Check it out here.
2. Social Entrepreneur
Tony Loyd's Social Entrepreneur is designed for aspiring or early-stage social entrepreneurs and features top leaders and founders giving advice and sharing their own stories about how they became change makers. Check it out here.
3. Impact Boom
Impact Boom is all about showcasing the people, stories, and inspiration that will help you as a listener create maximum positive impact. Interviews include world-leading social innovators, entrepreneurs, designers, educators, and thinker who are focused on creating positive social and environmental change in the world around them. Check it out here.
4. The Innovation Show
A weekly show that interviews leaders, authors, professors, inventors, and innovators to educate and inform the business world. A show all about learning to adapt in a constantly changing world, The Innovation Show is sure to amuse and inspire. Check it out here.
5. A16Z
The A16Z podcast covers tech and culture trends, news, and the future. Featuring business leaders and tech experts, this podcast is sure to get you thinking about innovation and the future of work. Check it out here.
6. Business Model Sandbox
Saul Kaplan's Business Model Sandbox helps leaders design and test their innovative business models. Coming from a human-centered approach, the podcast seeks to understand what customers need and use these insights to design new experiences that better serve them. Check it out here.
7. Stanford eCorner
Stanford University's eCorner provides resources and ideas related to innovation, startups, culture, and business strategy. Their podcasts cover a range of topics and there's sure to be something for any innovation problem or challenge you are working to overcome. Check it out here.
8. HBR Ideacast
Harvard Business Review's Ideacast is a weekly podcast featuring the top leaders in business management, to discuss the future of work and how to innovate as both an individual and as a team member. Check it out here.
9. The Worklife Podcast
The Worklife Podcast features – you guessed it – business leaders discussing the future of the workforce and how to get better at your job while enjoying your life. Check it out here.
10. Indie Hackers
The Indie Hackers is a podcast from developers between high-performing online businesses. Learn how you can innovate your own company and find additional leads or customers with these insight conversations. Check it out here.
11. Future Squared
This innovation and business focused podcast is all about corporate innovation and entrepreneurship. Learn how you can put your best self forward to develop a successful business with the latest research and insights guiding your path. Check it out here.
12. Outside In
Hosted by Charles Travail, this podcast looks at customer-centric brands and how these examples can be used to innovate and evolve smaller businesses. Discover how consumers are changing and how your own business or organization can adapt to meet their needs and desires. Check it out here.
13. Innovation Answered
Created specifically for corporate innovators, each episode of this podcast explores major roadblocks at large organizations that prevent change. Gathering advice from experts, you can find tangible ways to move your company or organization forward. Check it out here.
14. American Innovations
This story-telling podcast explores how the greatest innovations of our time came to be, and how creativity, teamwork, and competition came together to spark brilliance. Hosted by Steven Johnson (bestselling author of "How We Got To Know") this podcast is both entertaining and enlightening. Check it out here.
15. Innovation Hub
Rounding up this innovation podcasts list is Innovation Hub, a podcast that features today's most creative thinkers in education, science, medicine and more. Guests have included Marissa Mayer, Jared Diamond, Paul Farmer, and Brian Greene. Check it out here.
---
Let us know in the comments about other innovation podcasts you have listened to. Want more innovation news and resources? Check out our blog for frequent innovation updates.