The best templates to use with their whiteboard tool.
Zoom is a robust virtual meeting and collaboration software tool that offers many unique and handy features all in one place, including their newer Whiteboard. A Zoom Whiteboard can be used in any Zoom Room and allows everyone to work together from any device, both on-site and remove, at the same time. All Zoom plans currently offer some enablement of Whiteboards, with the Free account giving you access to 3 concurrently editable boards, all the way up to the Enterprise plan, which offers unlimited boards and all features included. In today's article, we'll share some of our favorite templates you can use with the Zoom Whiteboard feature to build out your own design thinking and innovation workshops, meetings, conferences, events, and more. Note: to view and edit the templates below, you must log in to a Zoom account.
1. Problem Analysis Template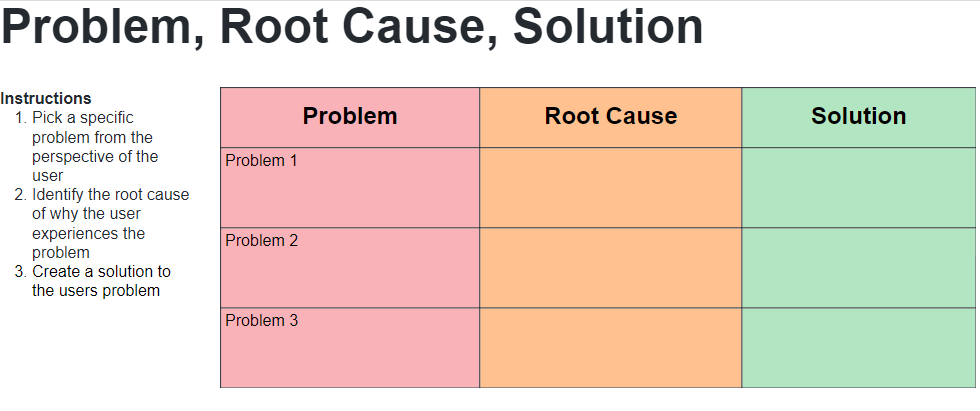 This template is a great place to start when you are trying to define, identify, and understand a problem that users are experiencing.
Found under: Brainstorming and Ideation
2. How May We Question Template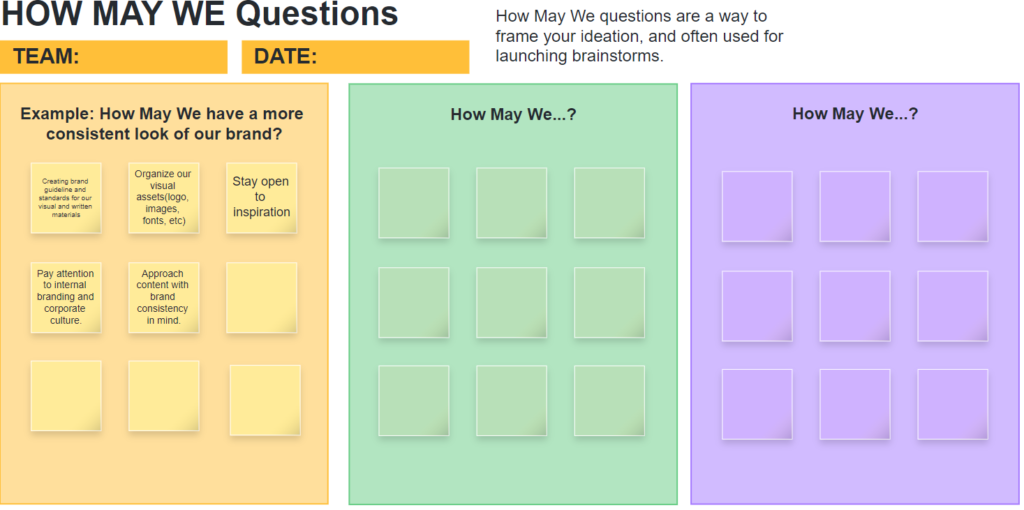 This template offers spaces for you to frame ideas and ask specific questions related to the problem or challenge you may have identified in your previous innovation session.
Found under: Brainstorming and Ideation, Design and Research
3. Persona Builder Template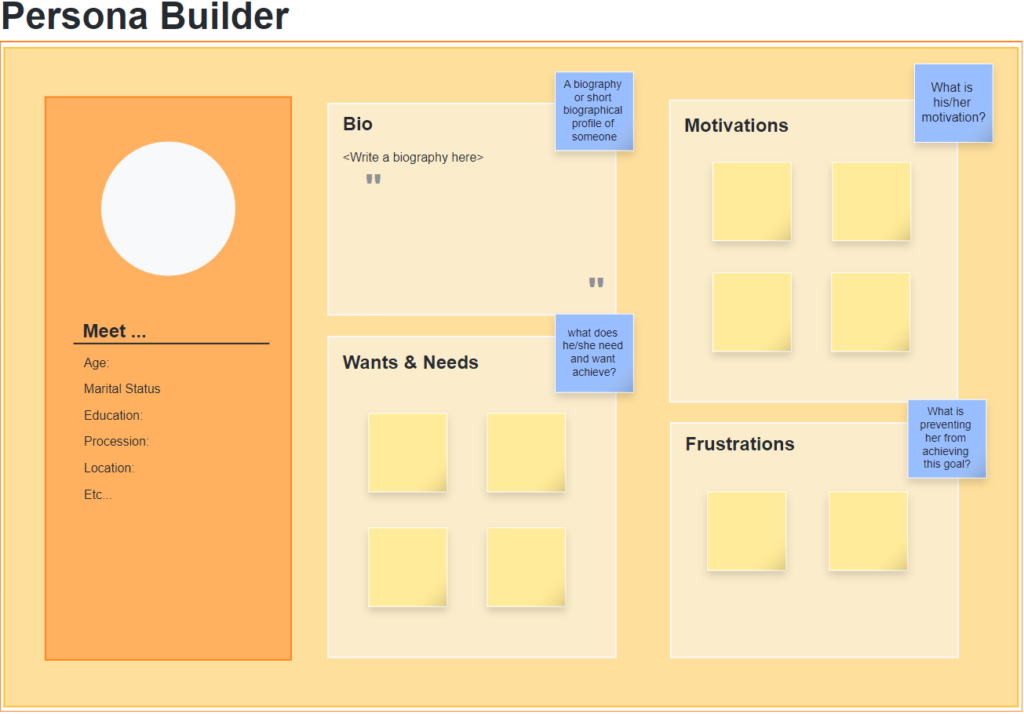 Personas are a useful way to understand who the user is and what they care about most. This template can help you create a visualization key to the user, customer, or key person at the heart of your challenge or problem solving process.
Found under: Brainstorming and Ideation, Design and Research
4. Team Retrospective Template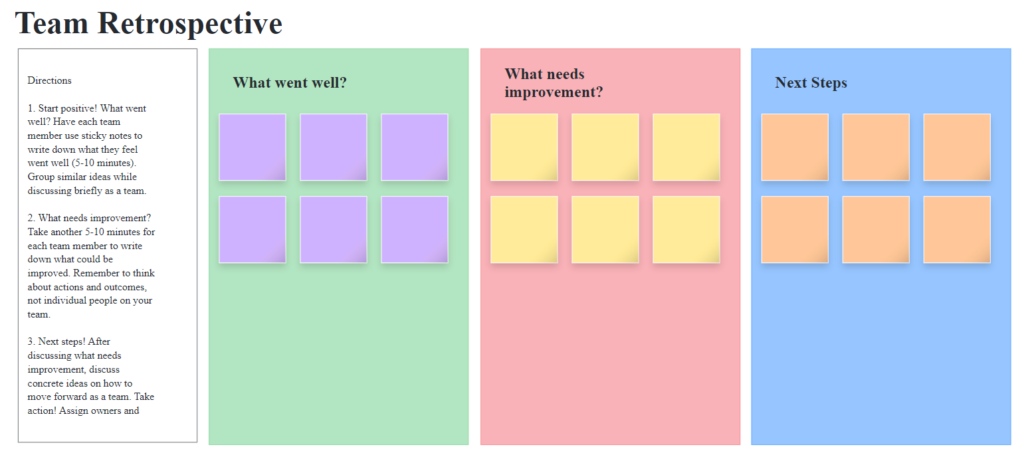 This template is useful to use at the end of a session to reflect on the experience, including: what went well, what needs improvement, and what needs to happen next for things to continue to be successful.
Found under: Meetings and Retrospectives
Conclusion
Zoom's new Whiteboard tool already has a selection of templates that may be useful to innovation teams, with more surely to come as the product continues to grow and get better overtime.
If your team is using Zoom for your next big event, workshop, or conference, reach out to us today for help with virtual and remote facilitation or training.