We share some of the best Canva templates for their new whiteboard tool.
Canva's newest online whiteboard tool is another fantastic option for teams looking for a low-cost, effective way to collaborate digitally or virtually. In today's article, we'll share some of our favorite templates that you can use with Canva to even build out your own innovation or design thinking workshops and meetings.
1. Team Standup Meeting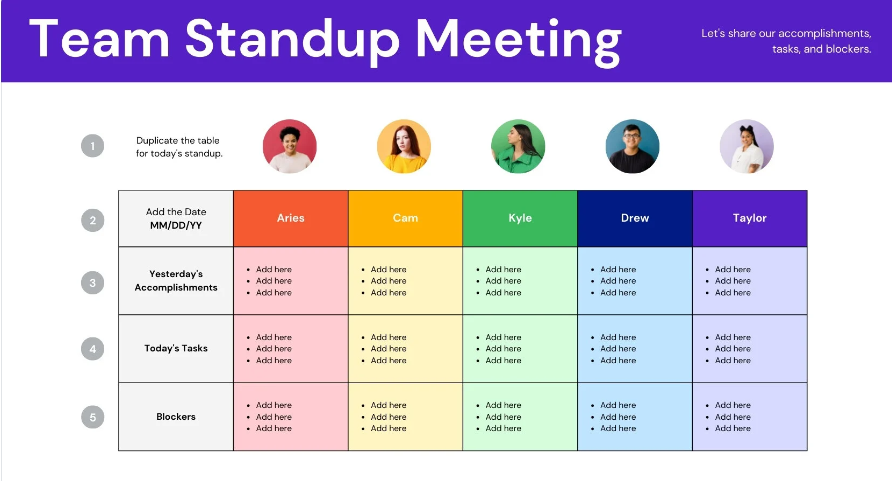 This remote standup meeting template is helpful for the start of meetings where everyone goes around the room and reflects on accomplishments, tasks, and roadblocks that may prevent or hinder their efforts.
2. Idea Book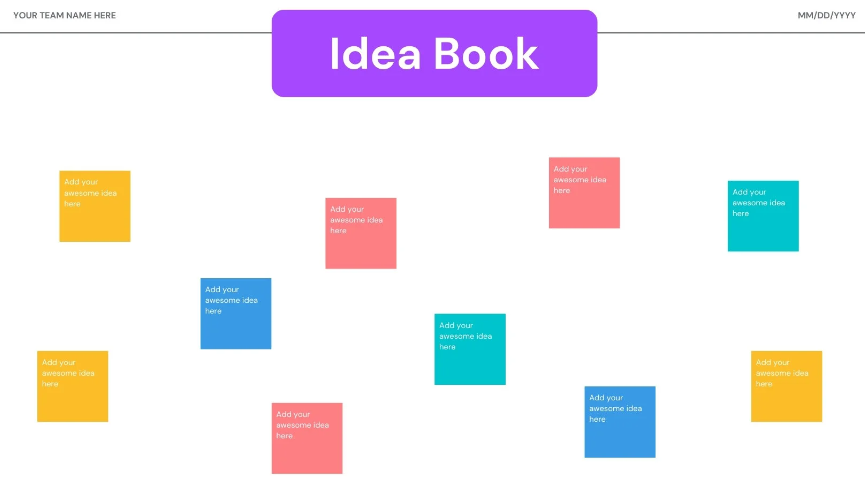 This brainstorming template offers a simple sticky note layout where team members can simply share any and all thoughts, ideas, or connections they have related to the challenge or topic they are reviewing.
3. Design Thinking Workshop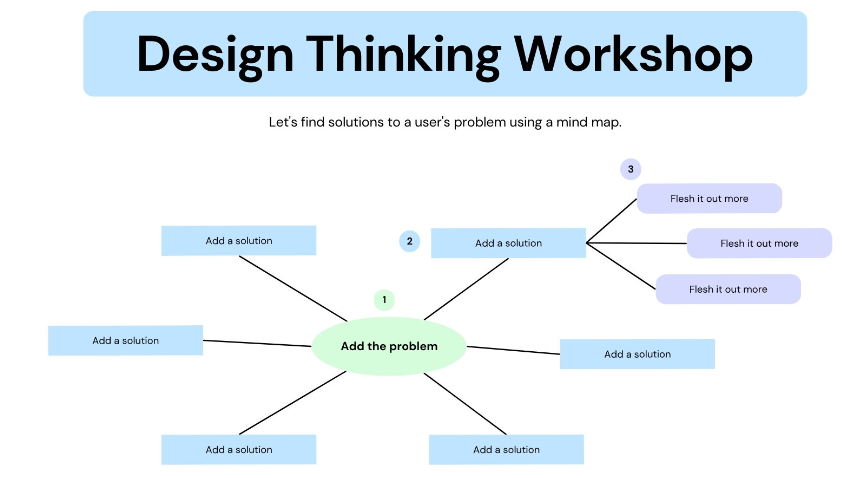 This template is centered on design thinking and offers a mind map format where team members can add potential solutions and related thoughts to the design.
4. Design Thinking Ideation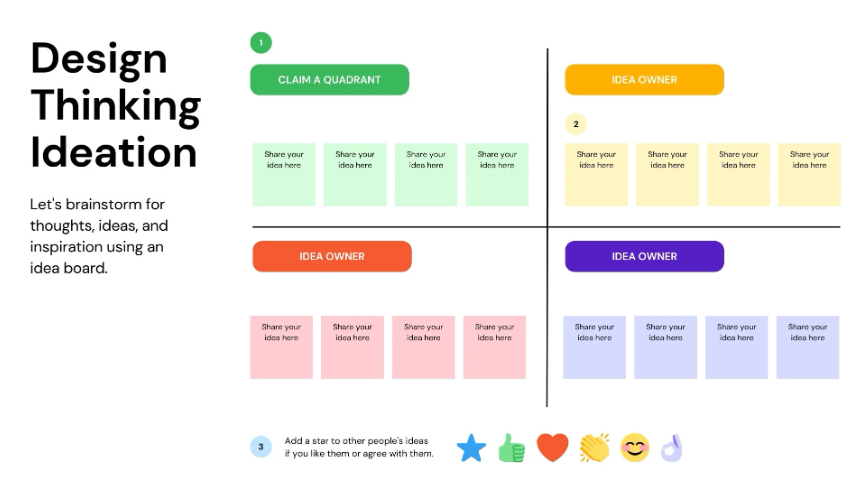 This template offers areas for each team member to add their ideas and then encourages everyone to vote on which ideas they like the best.
5. Stop Start Continue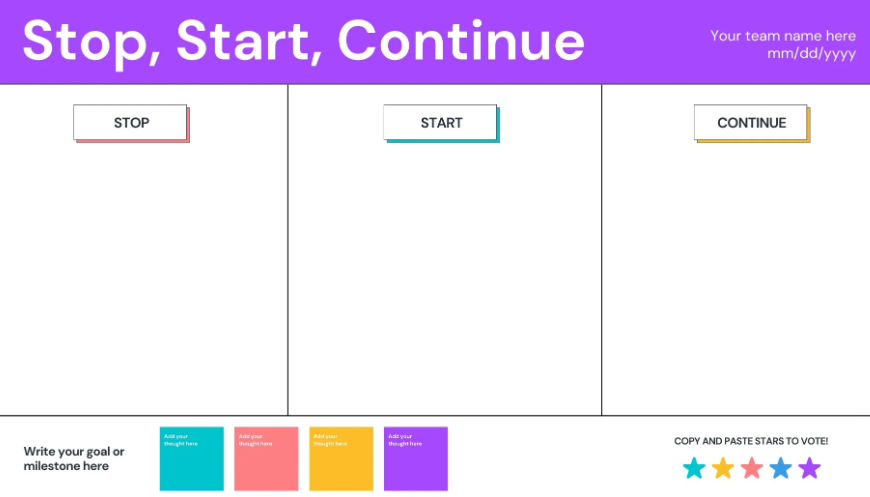 This template is another great retrospective activity where teams can identify activities, tasks, or work that should be "stopped", "started", or "continued."
6. Customer or User Journey Map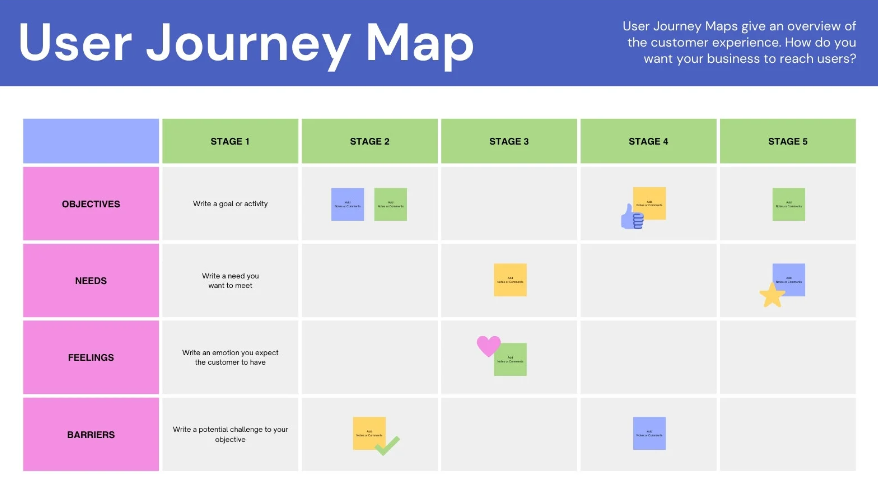 This user journey map template offers spaces to consider the user during each stage of their journey. For example, you can use this template to understand a potential customer as they research similar products, visit your website, and finally make that purchase.
7. Concept Mapping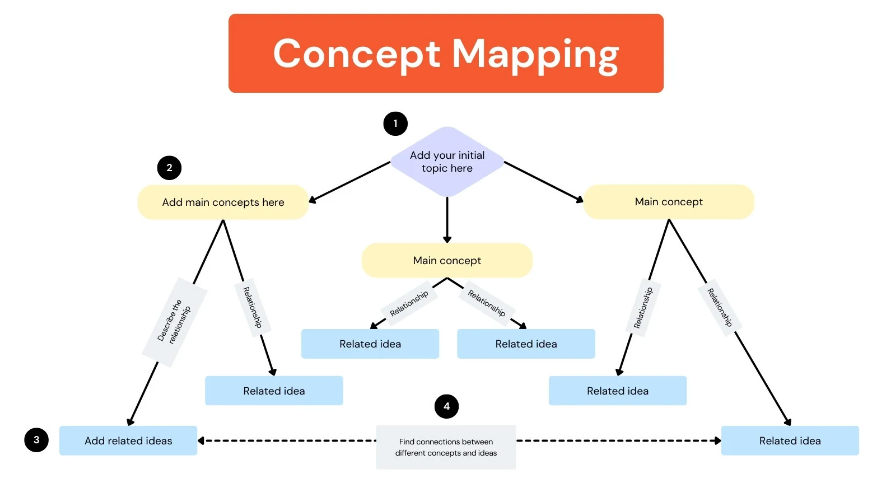 This concept mapping template can help your team connect the dots on related ideas and concepts and make sense of a big idea by breaking it down into smaller layers and pieces.
Design Thinking and Innovation Resources
We hope you enjoyed this article sharing some of the best Canva online whiteboard templates specifically for innovation and design thinking teams! If you did enjoy, be sure to continue to our blog to find more helpful articles related to these topics. Want customized assistance incorporating innovation or design thinking practices into your organization? Contact Innovation Training today!