Graphic design allows creators to convey business values through certain visual forms like lines, colors, and shapes. Using these simple elements, you can send specific messages to your target audience, increasing your brand awareness and sales. This way, design is an essential part of a company's integral style and presentation. According to Stanford research, 75% of users explore a website design and content presentation before deciding on a company's credibility.
But how can you decide whether a particular design is good or bad? After all, consumer preferences are constantly changing, from excess to minimalism. Professional content creators should keep abreast of the industry news to deliver eye-catching and user-friendly design projects. Read on to explore the latest trends affecting graphic design.
Current graphic design trends to boost UX
UX design ensures customers have pleasant interaction with your products and services online. Designers should carefully develop their web system to engage users.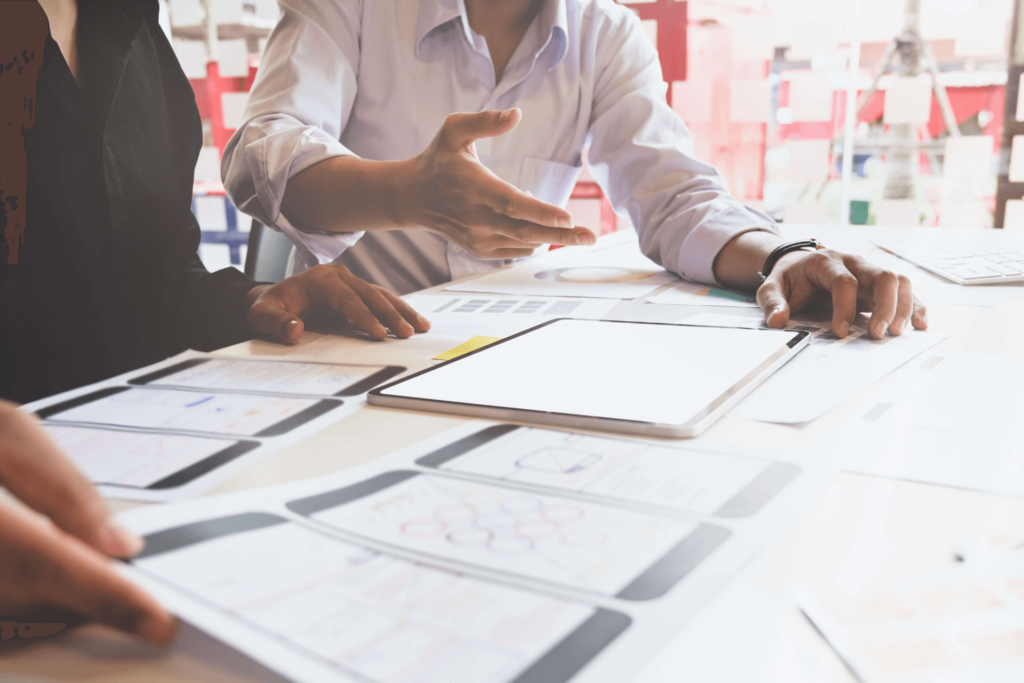 1. Personalization
Companies use advanced technologies like Cookies to collect data about their consumers' preferences. Doing so, businesses understand what content type is useful for their customers and how they can improve their interactive experience. Personalization is becoming one of the main trends in web graphic design. For example, when browsing an eCommerce store, you can see items that suit your interests and style. This way, search results are based on your previous shopping experience.
World-famous brands invest in personalization. This practice allows both companies and users to benefit from interactions. Businesses get loyal customers interested in provided services while consumers browse preferable content. For example, recently, Netflix launched a Play Something feature. This option offers users relevant movies based on their past views. Powered by AI-based technology, Play Something solves the challenge of deciding what to watch.
2. Data visualization
Modern users often need to remember a large amount of data like their financial resources or health indicators. However, It's hard to perceive and retain complex information. That's why data visualization is crucial in graphic design.
You can represent hard-to-read data in your applications, presentations, and websites using simple shapes, icons, timetables, and infographics. As a part of your UX improvement strategy, data visualization helps facilitate static information perception, engage readers, present valuable facts in a new light, and boost memorability.
3. Dark mode
Dark mode is the prevailing graphic design trend that simplifies customer interactions with websites. World-famous companies like Apple, YouTube, and Google are increasingly implementing dim color palettes into their interfaces to make information easy to see and read.
Users appreciate dark mode due to its elegance and user-friendliness. But, visual aesthetics aren't the only reason your website visitors enjoy it. Dim color palettes make textual information more visible and reduce eye strain during browsing.
4. Micro-interactions
Micro-interactions are small changes or prompts that appear on the platform. For example, when you fill a form incorrectly, the system reports incorrect wording to you. Or, a button can start glowing with your mouse over it to help you take action. Micro-interactions can help you improve your user experience by adding more clarity and dynamics to your projects.
5. Gamification
Ordinarily-presented information often looks unappealing. Users have to make an effort to memorize it, which is inefficient for promotional branded materials. Gamification is an excellent way of engaging consumers in interacting with your company. You can develop various gameplay mechanics like quests, bonuses, and tests to encourage customers to learn about your brand or purchase products.
Gamification practices are applicable to almost all businesses. They are widely used in banking, educational programs, and even complex technological services.
New graphic design trends to improve UI
UI design ensures the appeal of the products and services presented on your website. Experimentation is a major trend in the graphic design industry.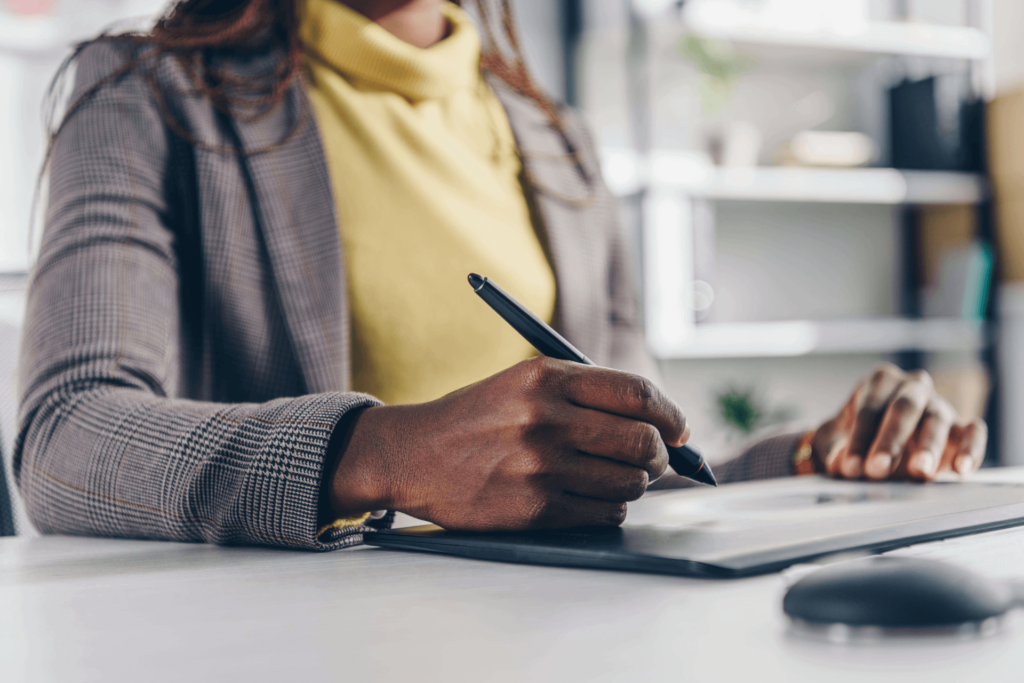 1. Experimenting with corporate colors
In most cases, colors dictate how your brand is perceived by customers. For example, green brings your company the value of eco-friendliness, while purple conveys technological breakthroughs. Businesses have used classic color schemes in their corporate materials and logos for a long time.
It is time to experiment with your corporate colors. You can redesign your websites and logos in a modern way using less conventional colors. Just include extraordinary shades and duotone images in your branded materials.
2. Futuristic and mixed fonts
Simple typography with sans-serif fonts looks accurate and is easy to understand. That's why designers and companies appreciated it for a long time. However, users get bored with classic solutions.
2023 requires experimenting with your text delivery. Creators and businesses are increasingly relying on futuristic fonts containing complex, extraordinary elements. Curved lines, art elements, size contrasts, and mixed styles will attract attention to your text. This way, you can convey values of modernity and adaptability.
3. Custom illustrations
Images are an essential part of any design project. However, it is not enough to just select random pictures from the internet. Well-chosen images can help you convey specific ideas, attract your target audience, and stand out from competitors.
Custom illustrations and hand-drawn pictures are preferable visuals. They can be designed specifically for your company and include corporate colors to create an integral style for your project. Moreover, there are no risks that a competing company will use the same visuals as you.
4. Granular gradients
Earlier, monochrome backgrounds prevailed in graphic design. They were simple, allowing customers to focus on the main compositional objects of your visuals. Nonetheless, simple backgrounds look dull, and users await new eye-catching solutions.
Granular gradients are a new trend in design that is rapidly growing. They look like vivid color spots. In these backgrounds, the granularity creates a paper-bag texture. Designers use granular gradients to create futuristic mobile applications and trendy social media publications.
5. Dynamic animations
Nowadays, most websites are dynamic. You can interact with their buttons, visuals, and other design elements. This way, websites become something more than informational sources. They are powered by storytelling and visualizing every little product detail to their users.
Animations are a form of micro-interactions. You can use dynamic scenes on your websites to help users better perceive information and push them to take action, e.g., create an account, buy a product, order a service, and more.
Where to download striking visuals for your designs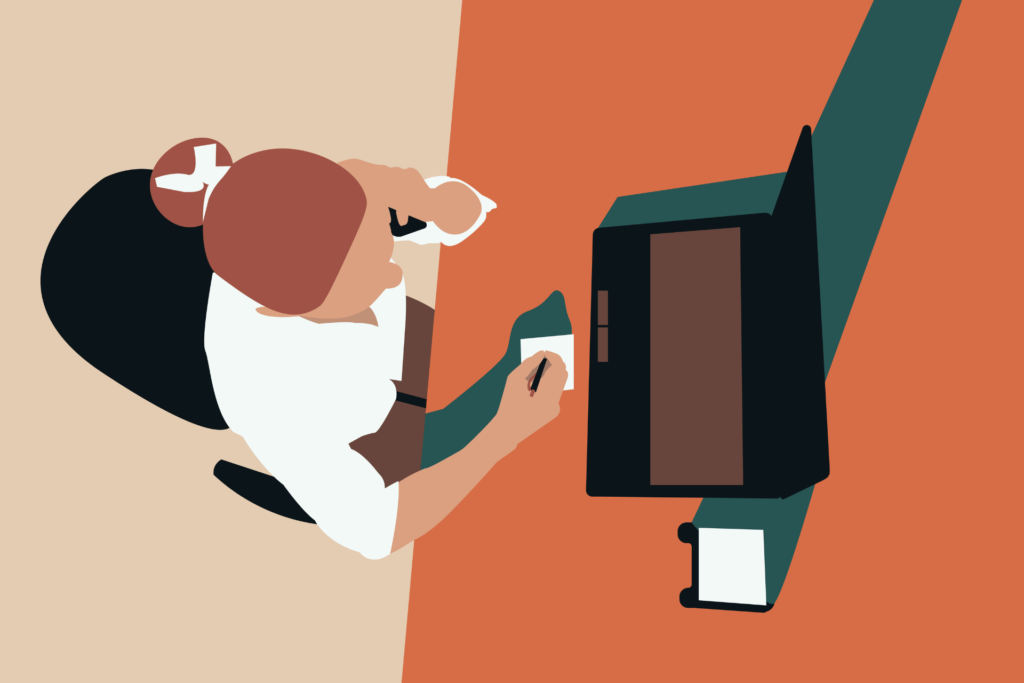 It often takes a lot of time to find suitable pictures, icons, and animations for your design projects. You can simplify this process using stock content marketplaces, as these vast libraries feature millions of thematic, licensed visuals. Photo stocks collaborate with professional photographers and illustrators to regularly replenish their collections.
One of the largest international stock content marketplaces depositphotos.com offers striking design materials. You can browse and download 230+ million photos, vectors, illustrations, icon sets, clip art, infographics, videos, sound effects, and music tracks to complement your designs. The platform regularly updates its trendy collections dedicated to specific topics like business, nature, backgrounds, and popular colors.
With an advanced searching system, you can easily filter files by date, contributor, number of people, color, location, and origin. Depositphotos releases content under a Royalty-Free License, making it available for personal, commercial, and editorial use. You can also explore the Depositphotos blog to stay tuned for new graphic design trends and discover tips and tricks related to the industry.
Bottom line
Graphic designers tend to develop personalized solutions which engage customers in pleasant interactions. To do this, you can create fascinating brand stories, make your website more user-friendly, consider entertaining options, and experiment with different visual styles. Although there are many trends in web design, you should work out a personal, suitable approach that will reflect your brand's stance. By browsing HD visuals on well-known stock content marketplaces, you can find inspiration and download licensed files for your creative projects.

This article is a guest contribution from DepositPhotos. So are the stock images you see!