In the competitive world of business, entrepreneurs need innovation to stand out. Being innovative could mean implementing new business processes, making changes to your existing services, or introducing new and improved product ideas. No matter what approach you take, creative problem solving and innovative thinking should always be part of your overall business strategy. An innovative mindset gives your business the edge to boost your position in the marketplace in various ways.
Here's how successful innovation can maximize your business's growth and financial success:
Improve Customer Satisfaction and Boost Sales
Failing to better your products or services puts your business at risk of losing sales to more innovative competitors. The best way to identify potential product or service improvements is to listen to your customers. Customer satisfaction is the central factor that determines your company's reputation and financial performance.
Entrepreneurs who implement stronger customer feedback strategies into their business usually have a better chance of maximizing profits. Useful customer feedback can be obtained through a variety of ways, from social media platforms to well-designed customer surveys. Providing more opportunities for feedback will allow you to identify what is and what's not working, so that you can constantly improve your customer experience. Closely monitoring customer needs and wishes can also help you avoid negative online reviews, which can hurt your business financially. Plus, when you invest money and time into connecting with customers, it shows them that you value their opinions. This will likely make them place higher trust on your business, which could improve customer retention and increase sales.
Being innovative also involves adapting your business to the changes in the market environment. This means being sensitive to any differences in behavior you see in your target demographic and competitors. Take time to analyze market trends and study what your competitors are doing – then figure out what unique ideas set you apart and invest in improving those, while also learning your competitors' successes and mistakes. You could also learn from international industry leaders for fresh inspiration. This will help you to stay ahead of the curve and spot new opportunities.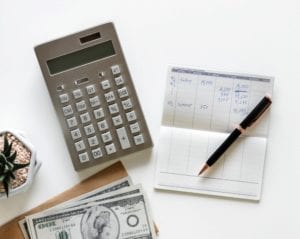 Minimize Costs
Entrepreneurs should always look out for innovative ways to reduce costs, so their company's profits will be maximized. The key is to be resourceful and eliminate as much waste as possible. You could start by managing your company's energy costs, as this is often a big strain on business finances. It's important that you review your energy contract and energy use to make sure you're not spending more money than you should.
You can also save a lot of money from using existing or recycled materials within your business. For example, instead of renting out an expensive commercial workspace, you could opt for an office space that is mobile. Recycled shipping containers have been shown to be a great, cost-effective alternative to traditional modular structures. Shipping containers can be transformed into storage units, offices, retail kiosks, mobile workshops and a range of other creative designs.
Improve Employee Relations 
Employees are an invaluable source of new ideas. Inviting their insight on all areas of your business will help your business to grow and succeed. People who work in different parts of a company each have a unique point of view and can help brainstorm innovative ways to improve products or services, save costs, and maximize efficiency. By encouraging honest feedback and welcoming new ideas, you will create a culture of innovation and openness. Employees thrive in this type of environment because it allows them to take risks and express their creativity without judgement. This can ultimately improve employee relations, boost workplace productivity and reduce turnover, which are key factors to the financial success of any business.
---
About the Author
This is a guest post from Sofia Lockett, a freelance writer based in New Zealand. She has written articles for companies on topics ranging from business to career. You can learn more about her on her website.