The following is an interview with organizational change consultant Dr. Tim Williams (author of this article on trust in organizations) about Organization Change Consulting & Coaching.
Q1. What kinds of organizations is change consulting or coaching for? When do they need it?
A1. Organization Change Consulting & Coaching (OCCC) is a key component in the process of Organization Development (OD) to improve organization performance. That said, the use of this capability is applicable to any organization, no matter size, function or industry, and at any level – be it individual, team, department or within an organization overall.  Orgs need the capacity and capability for change to better or fully leverage their own performance, and this capability is needed within an org at all times. In today's competitive economic climate, change has to be the norm for any org to survive, let alone thrive and grow. In all of my career and across the many orgs I have worked with, I've yet to see one that didn't have opportunity for growth and improvement. Simply put, whenever you need to get more out of your organization to its financial benefit, OCCC is for your org.
Q2. What roles in an organization would most benefit from Organization Change Consulting & Coaching?
A2. OCCC is for all levels of the organization, from the C-Suite to our valuable hourly employees. For executives, OCCC can help with vision as well as strategy and goal deployment. OCCC can serve management or other organizational leaders well through its ability to address leadership development, employee relations and the necessary operational systems and process improvements. And, by involving employees and seeking their input and opinions on critical organizational issues and change, OCCC can even improve company morale.
Q3. Why and when do they need change consulting & coaching?
A3. Organizations need OCCC because it can drastically improve a company's human capital performance. People are the most valuable asset in any company, but many miss the opportunity to fully optimize this capital's potential and contribution. Most don't miss the opportunity because they aren't aware of it, but because they don't have the experience, capability or org developmental methods to take advantage of it. In this scenario, OCCC helps by giving a company access to the experience, capability and methods required to make the most out of their investment in human capital. Consider this: if you had a million dollars and were looking for an opportunity to gain the highest return on investing, you probably wouldn't stash that million dollars in an average savings account. That won't deliver the highest return. Instead, you look for other methods or vehicles to invest your money. You explore investment vehicles of best fit and customized to your investment strategy to help you meet your investment goals as expeditiously as possible. That is how you maximize the return on your capital. This is exactly what OCCC can do for the human capital in your organization! OCCC is a company's opportunity to explore methods available to maximize its investment, choose the best options and put an appropriate program in place to achieve its goals as soon as possible.
Q4. What does Organization Development and the application of OCCC entail?
A4. Organization development generally entails the following categories of effort:
Org Join Up
Organization Assessment:
Goal Setting and Action Planning
Implementation
Monitoring and Modification
Every organization is unique. What it takes to develop each will vary from one organization to the next. An Org Change Consultant/Coach works with the org leadership to determine the org development processes necessary to accomplishing these efforts. Some of these processes might include:
Strategic Planning, Goal Setting, Action Planning, and Deployment
Organizational Health Assessment
Opinion Survey and Analysis
Culture Change and Culture Change Management
Organization Design & Renewal
Strategic Communication
Organization Crisis Intervention
Leadership Development

Executive Coaching
Leadership Training
Team Building and Team Development
Conflict Resolution
Q5. What is the Org Development process like? What about assessment?
A5. An Org Development process is collaborative between a consultant, organization leaders and other appropriate members. The consultant first gains an understanding of the history, current culture, capabilities, and business needs of the organization (1. Org Join-Up). Subsequently, some level of assessment (2. Organization Assessment) is typically required. This might involve focus groups or opinion surveys. Information collected is then analyzed and evaluated to identify organizational gaps to close in order to meet the existing business need. Leadership is then presented with the results of the assessments and accompanying recommendations of OD actions to close the identified gaps (actions involve OD processes similar to those listed above). Leadership then develops goals for the organizational change and also selects actions from the list of recommendations to formulate a firm plan to meet those goals (3. Goal Setting and Action Planning). Additionally, the appropriate resources and responsibilities within an organization are aligned to fit the plan. It's always best to have a small project team to handle the plan logistics and allow the consultant to work very closely with them. This way, the consultant can help define the best implementation and provide the best resources to help. address any challenges that might arise (4. Implementation). After plan implementation, the results of the organization are compared to the goals set and any necessary modifications are made (5. Monitoring and Modification). Throughout the entire process, the project team manages communication to each appropriate group as well as the entire organization.
Q6. What are the Benefits of Org Development?
A6: The benefits of org development are many, the most appealing of which include the following:
Stronger Individual, Team, and Organization Capability
Stronger Leadership Capability
Improved Employee Satisfaction and Employee Engagement
Work Process Simplification
Higher Quality Communication
Stronger Richer Work Culture
Increased Effectiveness, Efficiency, and Productivity that lead to higher Profits
In a nutshell: Org developmet delivers improved employee morale and engagement, leading to higher productivity and bottom-line business results.
Tim shares the difference between organizational change COACHING and CONSULTING, and how he does it.
Organizational Change Coaching
"I think coaching focuses on helping a client (typically an individual) identify their goals and the appropriate plan to help them achieve their goals. The skill used is primarily the coaching process which can be applied in any area for any focus.  The process can be a formal questionnaire, but I typically accomplish the same with an initial join up discussion/conversation that allows me to start trust and relationship building with the client. The client is the source of the information you need to help them plan and achieve their goal.  As mentioned in the article, asking powerful, probing question is important in coaching. Primarily coaching is about what the client specifically wants to accomplish for themselves no matter what that might be."
Organizational Change Consulting
Although consulting is similar to coaching, the difference for me is that a consultant can provide a level of expertise and experience in a particular area or function.  They ask probing question also to understand goals, but can also provide input, judgement, and in some instance help frame the goals or even assist in problem solving.  The consultant can engage in this way because of their experience and expertise. In working with organization and leaders I have alway blended the two."
Organization Transformation Consulting Services
Strategic Planning and Implementation
Gain a deep appreciation for the components of strategic planning and implementation in order to achieve strategic results
Focus on leaders' knowledge, skills, and behaviors in achieving results through understanding and applying key components: external environment, strategic intent, innovation, business model, processes, organization design, workforce talent, and culture.
Organizational Assessments
Understand and apply tools such as interviews, focus groups, surveys, and assessments to identify and address key issues and opportunities for improving your organization's team or department.
Collaborate with teams and organizations to design, develop, and deliver a change management and leadership plan to respond to external or internal changes impacting the team or organization.
Competency Development
Partner with leaders in identifying required core competencies (knowledge, skills, and behaviors) for individuals to achieve business and organizational goals.
Organization Design 

Collaborate with appropriate leaders and organization members to develop an organization design (Structure, People, Task, Decision making, Information) to meet future business expectations based on external expectations, current business results, culture, and business strategy.
Collaborate with the appropriate leaders and organization members to renew or refresh organization design to improve organization performance.
Partner with leaders to develop and implement action plans to transition the organization to a new design or a renewed design.
Coaching: 

Executive
Leadership Team
Change Management
Crisis Intervention (Business/Organization)
Conflict Resolution
Any Unique Business and/or Organizational Need
Team Development
Partner with customer to design, develop, and sustain high-performing teams to achieve business and organizational results.
Deploy appropriate assessment tools with a focus on purpose, structure, tasks, norms, and competencies that align with strategic direction of the organization.
Performance Improvement Consulting
Partner with leaders and teams to identify and close performance gaps to achieve expected business and organizational results.
Retreat Design and Facilitation Around Organizational Priorities
Partner with leaders and teams in focusing their efforts to optimize expected objectives and results through designing, facilitating and evaluating expected outcomes for the retreat.

About the Organizational Change Consultant & Coach Dr. Timothy M. Williams Sr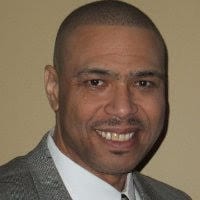 Dr. Williams is the founder of the Org-Transformation Group. The Org-Transformation Group's mission is to provide organization consulting services to assist businesses overcome the challenges and hindrances to optimizing organizational performance. The Group provides business leaders the knowledge, methods and tools necessary to transform their organizations to peak performance. Dr. Williams' career has spanned over three-decades encompassing various roles in Engineering, Manufacturing, and Human Resources with the Procter & Gamble Company and more recently serving as Global HR Director for Kodak's Print Systems Division. These roles have allowed Dr. Williams to serve and support multiple diverse organizations both in the U.S. and abroad. His unique blend of engineering, manufacturing operations and HR capabilities give him a level of expertise in management, leadership and organizational development that is incredibly rare. This skill set allows him to provide organization consulting and coaching founded in extensive practical, hands-on knowledge. Dr. Williams has a B.S. in Mechanical Engineering, an MBA, and a Doctorate in Organizational Psychology. You can get in touch by email at [email protected].