Join these groups to find resources for your company's innovation efforts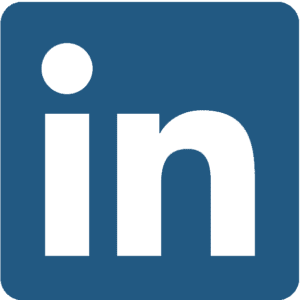 As a social network, LinkedIn provides a unique space for professionals to get connected and share advice and insights about their industry with others online. If you aren't already actively using this unique platform for both your personal gain as well as your organizations', you're missing out on resources to help your business grow. Today we're diving into groups with 7 innovation LinkedIn groups to share your insights with others and learn more about how you can innovate at work.
Here are top innovation LinkedIn groups to check out:
Innovation Management Group
Innovation Excellence
Board of Innovation
Front End of Innovation
Innovation Management Institute
Product Innovation & Design Labs
Innovation and Entrepreneurship Society
Keep reading to learn more about each of these LinkedIn groups and what they can offer you.
1. Innovation Management Group
Founded for innovation leaders looking to collaborate and share ideas, this group consists of over 50,000 members from all industries and areas of expertise. Learn more here.
2. Innovation Excellence
This group holds almost 50,000 members who are interested in learning what it takes to make an organization more innovative. Learn more here.
3. Board of Innovation
The next innovation-focused LinkedIn group on this list holds 26,000 members made up of corporate entrepreneurs and leaders sharing their insights and experience. Topics discussed include ideation, lean startups, and developing a culture of innovation that touches every aspect of your company. Learn more here.
4. Front End of Innovation
This group is designed for professionals constantly looking to improve your business and innovative in the front end. Currently at 46,000 members, this group is for all industries. Learn more here.
5. Innovation Management Institute
Composed of 7,000 members, this group is hosted by the Innovation Management Institute and is centered exclusively around leadership and innovation management techniques. Learn more here.
6. Product Innovation & Design Labs
Composed just over 15,000 members, this group is specifically related to product innovation as well as design thinking labs and creative design. Learn more here.
7. Innovation and Entrepreneurship Society
With 14,000 members, this group focuses on developing an innovative toolkit you can use to for your business. Learn more here.
After reviewing these 7 LinkedIn groups for innovation, we hope you feel more prepared to take on innovation at your organization. Although it can be difficult to implement change on such a big scale, leading your teams to think more creatively will help ensure your business continues to grow. For more LinkedIn groups to join, check out list of the top Design Thinking LinkedIn Groups in 2018.
And for more great content, don't forget to subscribe to our innovation and design thinking resources blog.