Innovative software solutions to improve your innovation processes
Have you been struggling to move forward with innovation processes and ideation at your company? Business in the 21st century requires constant ideation and innovation to improve the customer experience and generate leads. These innovation management software solutions may help you move forward with your innovation efforts through a structured approach.
Sprintbase
Brightidea
IdeaScale
Eureka! Online
HYPE Innovation
IdeaJam
Planbox
Qmarkets
Spigit
Ideanote
Are you into more of a design thinking approach for innovation? See our post on top design thinking software applications to learn about popular tools like Mural and others.
Keep reading to learn more about each of the innovation management platforms we reference above and how to apply them at your company. The descriptions were adapted from the software websites so be sure to click through to learn more and evaluate the software yourself. This is not a rank order list of software that have been evaluated with a specific methodology, just a collection of some of the top innovation software that we hear organizations are using.
1. Sprintbase

Sprintbase is a software program that guides teams through the innovation process step-by-step using design thinking. The tools and methods help teams tackle their creative problems, learn to collaborate successfully, and save money and time in the process through engaging digitally. Sprintbase is unique in the innovation management software world because it is a project-based design thinking software that was designed to help people bridge the gap between classroom learning and real life application of design thinking. The platform provides the structure, guidance and support that is often missing when people return to work and attempt to put these practices to use. Unlike other platforms that support remote collaboration, Sprintbase was created to support people on their first real design thinking projects – providing tutorials, tips and guidance every step of the way.  Think of it as your first design thinking project with invisible 'training wheels'.
2. Brightidea

Brightidea has a one-of-a-kind innovation platform that makes it simple to manage all of your company's activities in a single place. The platform is designed for both larger corporations as well as small businesses alike. Learn more about the platform here.
3. IdeaScale

Another innovation management software program is IdeaScale. IdeaScale is a management platform that uses crowdsourcing to help companies find and develop the next big idea. The platform comes complete with seven stages – ideation, building, refining, evaluating, estimating, funding, and completion – that help move the project forward in an easy to understand way. Learn more here.
4. Eureka! Online

Eureka! Online is a web-platform designed to unlock a company's potential to innovate. The software provides frameworks and tools that allow for collaboration and communication among your teams. Learn more about the platform here.
5. HYPE Innovation

This platform focuses generally on idea management and collaborative problem solving. This platform provides an all-in-one location to host concept development as well as project implementation guides for your team. Learn more here.
6. IdeaJam

IdeaJam is a unique option on this list that offers a very simple service: team communication. On the platform, members of your team can post new ideas about a topic, and everyone else can vote on whether they like or dislike the concepts mentioned. Additionally, users have the option to comment on posts which will allow more elaborate discussion of ideas. Learn more here.
7. Planbox

Agile Work Innovation's Planbox software solution is powered toward developing a culture of innovation at companies and promoting creativity throughout your team. Planbox acquired another software on this list, Imaginatik, in early 2019. The Innovation Central platform started by Imaginatik (which is now Planbox) allows for collecting ideas, collaborating, and allocating resources for different projects. The sophisticated decision-making tools and powerful social and content analytics make this software a powerful tool for companies to scale their programs globally. Learn more about Planbox here.
8. Qmarkets

The Qmarkets platform allows businesses to harness collective intelligence to deliver results against their business challenges. Their "Q-360" product portfolio includes tools that focus on innovation management, continuous improvement, open innovation with customers and business partners, technology scouting for enterprise M&A opportunities, and digital employee engagement. Qmarkets allows organisations to quickly configure a process that adapts to the requirements of any group within the business. Learn more here.
9. Spigit

An easy to use platform that helps employers track project growth and communicate better with their employees, Spigit can be used to enable breakthroughs with your employees and power projects forward. Learn more here.
10. Ideanote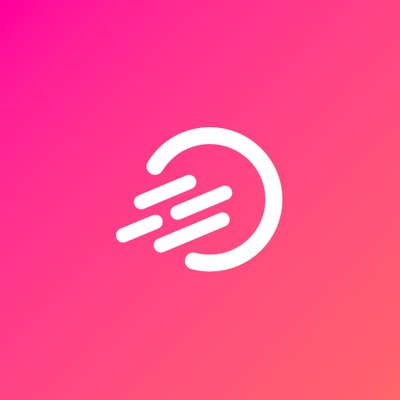 This cloud-based software program is useful for innovation management, brainstorming, and employee engagement. When you create a "mission", team members can collaborate together and brainstorm ideas, create a plan, implement the idea, and measure and reflect on how successful it was. Learn more here.
Would you like to learn more or get a demo of innovation software in action. Just contact us to let us know what you are working on and we may be able to make some suggestions.
---
While developing an innovation culture at your company can seem like a daunting task, there are many useful innovation management software programs out there that can help. For more advice on the innovation and ideation process, check out our innovation and design thinking blog.