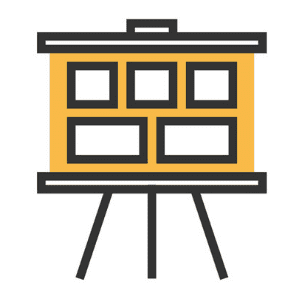 Managing innovation is imperative for companies today. And while companies might have great, new ideas, it can be frightening to follow through with the ideas. Forbes' Greg Sattell provides some tips to mange these innovations successfully. First, it is important to ask the two questions: How well is the problem defined, and, who is best…
New York Times' post, "Goodbye, for Now, San Francisco", is a personal reflection of the tech hub from two previous residents, Nick Bilton and Mike Isaac. The two explain the influence and inspiration of living in such a place where "the way technology pervades every part of the city. […] Last week, I walked past a…
In 2007, The Mayo Clinic conducted a study to figure out the best practices of companies that most often succeed at innovation. As a result, they unearthed five traits that these companies share.   Belief System: Defining innovation and enforcing your mission with all of your employees is necessary from day one. Structure Equals Commitment: Structure will…
We all have good ideas. Sometimes, even, too many good ideas. So how do you shift through all the ideas and, not only find the right idea, but to execute it successfully? Distilled has created a visual guide for internal innovation to help you with your next great idea(s). Let's start off with an idea: big…
It was 35 years ago that Sony created a portable music player, the Walkman. Although the Japanese company retired the groundbreaking gadget in 2010, it's no secret that the Walkman forever changed the technological world. CNN has created a timeline that highlight the most defining moments of the Walkman. Take a look through it and…
In this quick yet informative video, Harvard Business Review explains the oh-so popular concept of Disruptive Innovation. As this innovation states, although your marketing efforts may work now, you can always create new markets. Check out the video:
Rather than fighting the inevitable, those who adapt to change are the most likely to thrive. Robert "Jake" Jacobs gives readers 7 tips on how to make change and create lasting results. 1. Start anywhere, be willing to go everywhere: Harness your energy and leverage it for the greater good. Make the workplace an exciting…
Over the past few years, Stephen P. Anderson has worked on developing (and perfecting) the relationship between people. context and activities to create experiences. If we look at the infographic below, we might assume these relationships are simple, even shallow. Yet "behind every explicit piece of information, we can dive much deeper for a richer…
Check out Darin's video, "Innovation Method, System, Process, Steps & Stages", which gives a brief overview of his latest book, Innovation Step-by-Step, now available on Amazon.com!
Let's take a look at an old but great video: Where Good Ideas Come From. Steven Johnson created a simple yet effective video to encourage viewers to develop those hunches into fully-blown, innovative ideas. Combining popular culture and a background in neuroscience, Johnson creates an intriguing story how we generate ideas, improve our society and define our…