Four steps to building products with your users in mind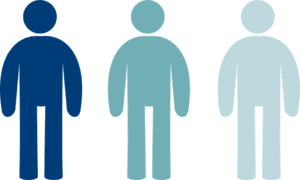 Design thinking is an innovative and collaborative approach to problem solving that puts the user first to create customer-centered products and services. There are many different design thinking activities you can use to spark new ideas at your company, including the creation of personas. A persona is a fictional character that represents a type of customer or user of your service or product. This fictional character is created based on a synthesis of what you've learned about your real customers and users…and the themes or common characteristics you have observed that many of them share in common. This approach is research-based and designed to help you better understand your customers' needs, behaviors, experiences, and goals.
Here are the four steps toward creating a persona for design thinking:
Research and Analysis
Persona descriptions
Problem analysis
Collaboration and Revision
Keep reading to learn more about these four steps.
1. Research and analysis
The first step in the process of developing a persona is research. To begin with, you need to look into who your customers are and learn as much as you can able them and their habits. Here are a few resources you can use to conduct research:
Analytics: website or app analytics can offer information for free. Use your analytics as a starting point when creating a new persona.
Social media: learn more about who is following you on social media, what they are talking about, and how they interact with your brand.
Survey or focus group: for a more interactive approach to gathering data, try sending out a survey to your current customers in your next email or hold focus group sessions to interact with customers and potential customers directly and gain insights into how they feel about your brand, your industry, and more.
Once you have gathered enough research, it's time to analyze it. Find points of interest and patterns in the data. Then, you'll begin synthesizing the information by creating a few personas.
2. Persona descriptions
Create a 1-2 page description for each persona you have developed. These personas should include details about the user's education, lifestyle, interests, values, goals, needs, desires, attitudes, and actions. Give each of the personas a name and try to make them as realistic and representative of your customer types as possible.
Click here for a sample persona worksheet on GitHub.
3. Problem analysis
The next step in the design thinking process is problem analysis. During this step, you'll want to test your personas to find out how valid they are in the context of your brand. For example, if X happened, how would your personas respond? If you can't answer this question, you'll want to spend more time gathering research or developing your persona in step 2.
You can also watch the video below for more details on creating user personas.
4. Collaboration and revision
Throughout this process, it's important to collaborate with your creative and leadership team. Personas can take a while to get right, so don't be afraid to revise as many times as you need until you are happy with the end result.
---
With these four steps, you'll be on your way to creating useful and practical personas to help you gain insights on your audience and develop innovative products and services for your customers. For more design thinking and innovation tips, check out our innovation and design thinking resources blog here.