5 scenario mapping strategies for fostering innovation for your users and customers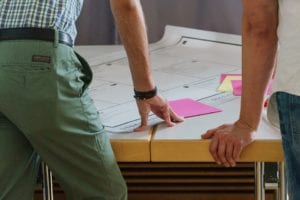 In organizations, it's important to constantly evolve your products and services to better fit the needs of your customers. There are many tools that can help you lead innovation and design thinking at your company, and today we are reviewing one method of doing so. Scenarios allow you to connect the dots with your customers and find patterns that will help you gain insights into their habits, beliefs, desires, and behavior. Working with journey mapping, scenarios bridge the gap to help you describe how your customers will use your product, service, or software to accomplish a specific task.
Here are 5 strategies you can use to create and implement scenarios for design thinking and innovation at your company.
Collaborate with your team
Make use of your user personas
Speak with your customers
Map their actions and interactions
Analyze your scenarios mapping
In terms of actually visualizing the scenario, you can create a scenario map with paper or the applications you have on your computer. You can also use a template from a specialized online whiteboarding design thinking software like Miro and their scenario mapping template shown here.



Keep reading to learn about each of these steps in the scenario creation process.
1. Collaborate with your team
A good tip for any innovation and design thinking project is to have a collaborative team from start to finish. Incorporate members of every important team in your organization, such as the development team, project manager, marketing lead, and UX team. Don't choose too many people though! Consider a team between 8-12 people, which will allow for maximum creativity and expression of ideas.
Give everyone paper and a pen for ideation, and make sure to start by explaining what you hope to accomplish.
2. Make use of your user personas
A user persona is essentially a representation of a customer group – what they are interested in and who they are as people. These personas can be used during the scenarios mapping process because it can help direct your thinking around what your user must do in order to interact with your product or service.
Check out the video below for a walkthrough developing scenarios.
3. Speak with your customers
Another easy way to gain insight into your customers is by communicating with them. Consider sending out a survey or conducting focus groups to learn more about how your customers interact with your products and the steps they take to do so.
4. Map their actions and interactions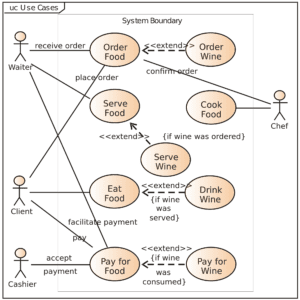 Once you have your personas made and have gained insight into your customers, now it's time to begin thinking about what they do. Walk through a scenario your customer may come across (such as needing a car repair part, and finding your website online). What will the customer do? How do they gain information? What do they need in order to move to the next step of the process?
Note that scenarios occupy a bit of a middle-ground. Vague statements such as "Customer X likes cars" doesn't do much to help you. Likewise, providing too much of a step-by-step description of activity is also too much. Despite the simplicity, well-done scenarios work because it allows you to know what the user needs to accomplish. This makes it easier for you to decide what to include and omit from the design.
5. Analyze your scenarios mapping
After you have completed several scenarios maps, take a step back and review the work you have completed. What insights have you gained from this process? What information does your user need to follow through with you? What is your website, marketing, product, or service lacking that you can improve?
Although scenario mapping probably won't cover every single type of interaction with your product, it should encapsulate the most important ones. For more information about scenario mapping, check out this user scenarios mapping article.
---
Related Content
This article is part of a larger series of posts describing design thinking and innovation activities. You can find other posts below.
4 UI UX Training Activities for Design Thinking
How to Use Wireframing for a Better Website Experience