We use design thinking to design and facilitate our storytelling for leaders workshops. Our learning focus is on helping people to take on a challenge to reflect on their life and work to create and design their own stories, and then prototype and test their stories out on their fellow workshop participants. That is how the learning and development happens in this leadership storytelling workshop. It's a powerful experience to not only create and tell your stories but to also listen to stories from others. It can be both iterative and inspiring.

Here's a description of one of our favorite leadership storytelling training workshops on the important topic of transformation as well as some quotes about what the storytelling workshop experience was like for participants.
Storytelling for Transformation
Storyfinding, Storymaking, and Storytelling
Session Description:
In a design thinking workshop, you will be guided through collaborative reflection activities to help you find your own stories and then build them into something you can storytell in your own work. Use storytelling to build empathy and connect with the head and the heart. Tell stories to communicate data, ideas, innovations or even the vision for transformation as a leader.
Session Vision:
Engage participants in applying design thinking approaches like ideation and rapid prototyping to build, tell, and test important stories for themselves, especially transformations they have experienced. Participants will leave the workshop with a number of story ideas as well as stories they have storyboarded and tested out on participants. They can iterate on these stories which will be ready to share with their colleagues the next day.
The stories you will create, hear and tell at our session can contribute to a deeper connection to purpose, vision, or transformation for you, your organization, and those you help.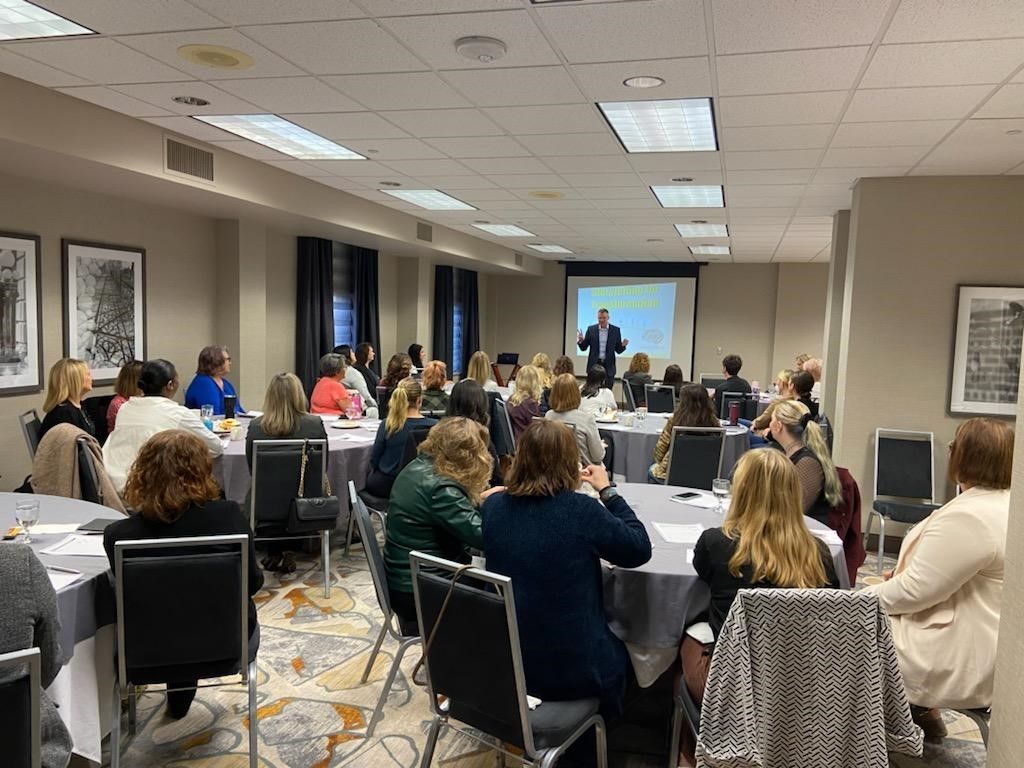 Here's what some of our attendees have said about the storytelling for leaders workshop experience.
"Wow! This is how my morning started…a power-packed 1-hour workshop to learn how to shift our minds into storytelling mode to relay our business ideas, recap projects, convey technical ideas, share personal journeys, and so much more! Darin Eich, Ph.D. was fantastic leading us through this session. This is why this organization is outstanding…you don't need to be a techie to learn how to tell a story and connect with your audience."
"Darin helped us realize the value of a story and, with his "Story Toolkit", how quickly you can create and apply a story to create deeper connections. We shared powerful stories that exposed vulnerability and learned how to leverage those stories to communicate ideas to support a purpose or transformation. I walked out inspired and ready to use what I learned, starting this afternoon with my current project. This memorable experience was a great way to learn how to better support my work and clients!"
"We had a packed house today and feel inspired by all the connections the storytelling workshop fostered. Thanks to Darin for the incredible workshop and to everyone who could join us."
"Thanks for a great event this morning! I enjoyed seeing everyone IN PERSON and really enjoyed hearing the stories from other attendees."
"What a great way to start my day! So many wonderful women learning and practicing design thinking from Darin Eich, Ph.D."
Storytelling for Leaders Workshops and Training
Please reach out to us if you'd like to learn more about our leadership or storytelling for business workshops and the various topics we can design for you to learn through an experiential and collaborative program.