Use these tools, articles, and case studies to improve design thinking and innovation practices at your organization.
IDEO, one of the world's leading design and consulting firms, publishes articles, tools, and case studies regularly aimed at helping organizations and companies grow their business, attract new audiences, and improve their practices. As consumer expectations continue to change, organizations must be prepared to adapt to the future. These IDEO design thinking and innovation tools can help you develop the skills needed to evolve successfully.
Design Thinking Articles & Case Studies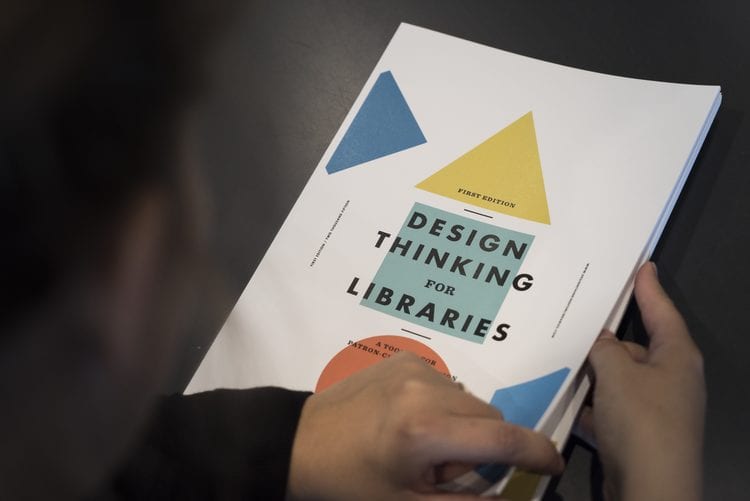 How to Lead a Design-Driven Organization: This article focuses on on the CEO – and how to lead an organization focused on creativity, innovation, and user-centered design. Discover the four approaches every leader should be taking to leadership here.
Behaviors of Top Design-Driven Organizations: This article is all about unlocking the common factors that top companies and organizations have – the things that help them thrive. If you are struggling to improve your organization, follow these five approaches.
Creative Differences Innovation Survey: There are six factors needed in designing an adaptive, innovative company, according to IDEO. Review our blog post outlining these factors and why they should matter to you.
OI Engine: OI Engine is an online innovation management solution created by IDEO that helps organizations with their own creative challenges. The software tool can help you manage every step of your process in an engaging, collaborative way.
IDEO.org: This website provides more resources and toolkits for design thinking efforts from the IDEO experts. Discover it here.
Open IDEO: OpenIDEO is another website from the IDEO experts that covers additional stories, tools, and insights based on the open innovation framework. Their approach is for human-centered design that starts and ends with the consumer. Find out more here.
Design Thinking for Educators: This toolkit is full of helpful resources for educators who want to inspire the next generation. Discover how you can apply the design thinking framework to the classroom with this guide. Find more design thinking resources for educators on our blog.
Design Thinking for Libraries: This guide is designed to improve libraries through creative problem-solving and user design. Learn more on IDEO's project website.
Using Design Thinking to Create a Better Car: This case study analyzes how a legacy car brand integrated design thinking in order to help departments communicate more effectively and expand collaboration.
Writing a Novel? Use Design Thinking: Another article focused on applying design thinking methodology to real work, Sean Hewens talks you through how finishing a novel requires honest feedback – and the project IDEO developed to accomplish just that.
Design Thinking Interviews

Capitalism Needs Design Thinking: This interview with Tim Brown and Roger Martin explores why companies and organizations need design thinking methodology to thrive. Collaboration and an emphasis on creative thinking unlock new opportunities for growth and ensure you remain competitive in a changing market space.
A Better Future is Possible: Sandy Speicher from IDEO explains why design thinking is needed in schools and the transformative impact it can have on our education. This must-read interview is for educators, parents, or anyone invested in improving the education system.
Paul Bennett on Design Thinking: This interview with IDEO Paul Bennett on Iceland TV explores design thinking and provides further tips and approaches to consider as a leader or innovator.
Design Thinking Software
IDEO has more recently launched a software application called Shape. Shape is a visual, collaborative space to build, test, and refine your ideas. Shape is a tool to help you to do many of the key activities of design thinking virtually. You can learn a little more about Shape in our top design thinking software article.

These top IDEO design thinking tools and resources can serve as inspiration and guidance at your own organization. Check out our design thinking and innovation resources blog for more articles, tools, and tips.
Contact us today for help designing an innovation training event or conference at your organization.
Related Content: Top Design Thinking Resources from McKinsey