The Stormboard online innovation workspace can help you run brainstorming sessions, meetings or events more productively.
In recent weeks, we've shared a series of online collaboration tools and resources that can help you hold your innovation meetings, workshops, or events in a digital space. In today's post, we'll highlight another design thinking software tool that is full to the brim with features for virtual meetings and events: Stormboard. Stormboard is quite similar to excellent online whiteboarding tools like Miro or Mural. Keep reading to learn more about the features of this tool and resources to help you get started.
Stormboard Features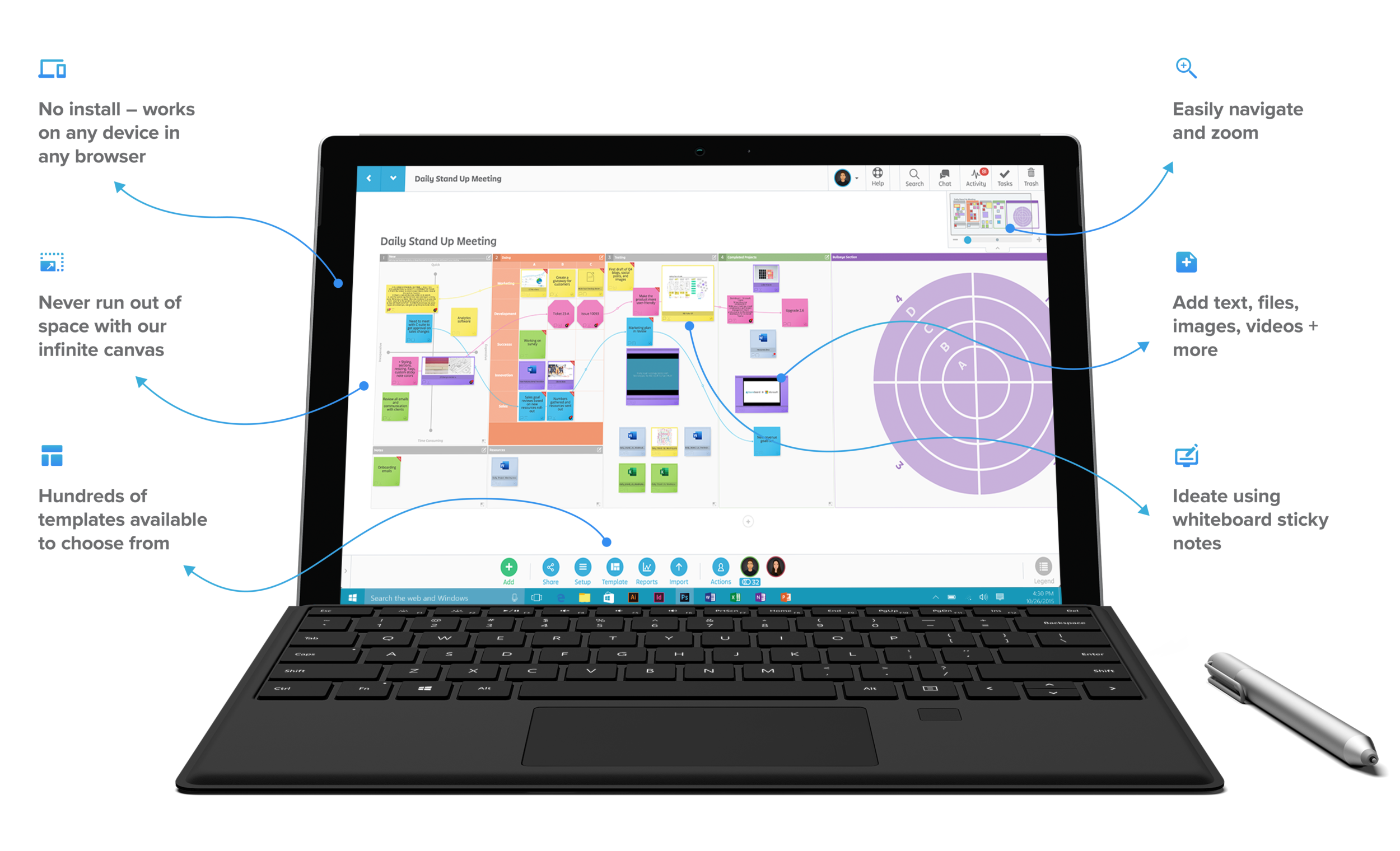 Stormboard is a fairly robust software tool for innovation and agile-focused teams. Here are some noteworthy features to be aware of:
Infinite digital canvas – Generate ideas and collaborate with others on an infinitely created digital whiteboard
Add images, text, files, and videos – Make your ideas come to life with inspirational reference materials
Connect and collaborate across devices – The tool is available on all devices, making it easy to connect
Choose from a wide selection of templates to easily and quickly create a workspace suited to your specific needs
Resources and Guides
Stormboard also offers a range of resources and support materials to help you get started with their software. Click on the links below to be taken to the right place.
Stormboard is another collaboration and innovation focused digital whiteboard that can help your team stay organized and productive while working from anywhere. Find even more remote working tools and tips on our innovation and design thinking blog.