Discover another digital collaboration tool for UX, design thinking, and innovation teams.
Klaxoon is another cloud-based all-in-one tool to add to our list of digital collaboration tools and resources that your team be may interested in trying for brainstorming sessions, hosting meetings, project management, and agile teamwork. In today's blog, we'll share some features and resources to help you determine whether this design thinking tool is right for your organization.
Klaxoon Features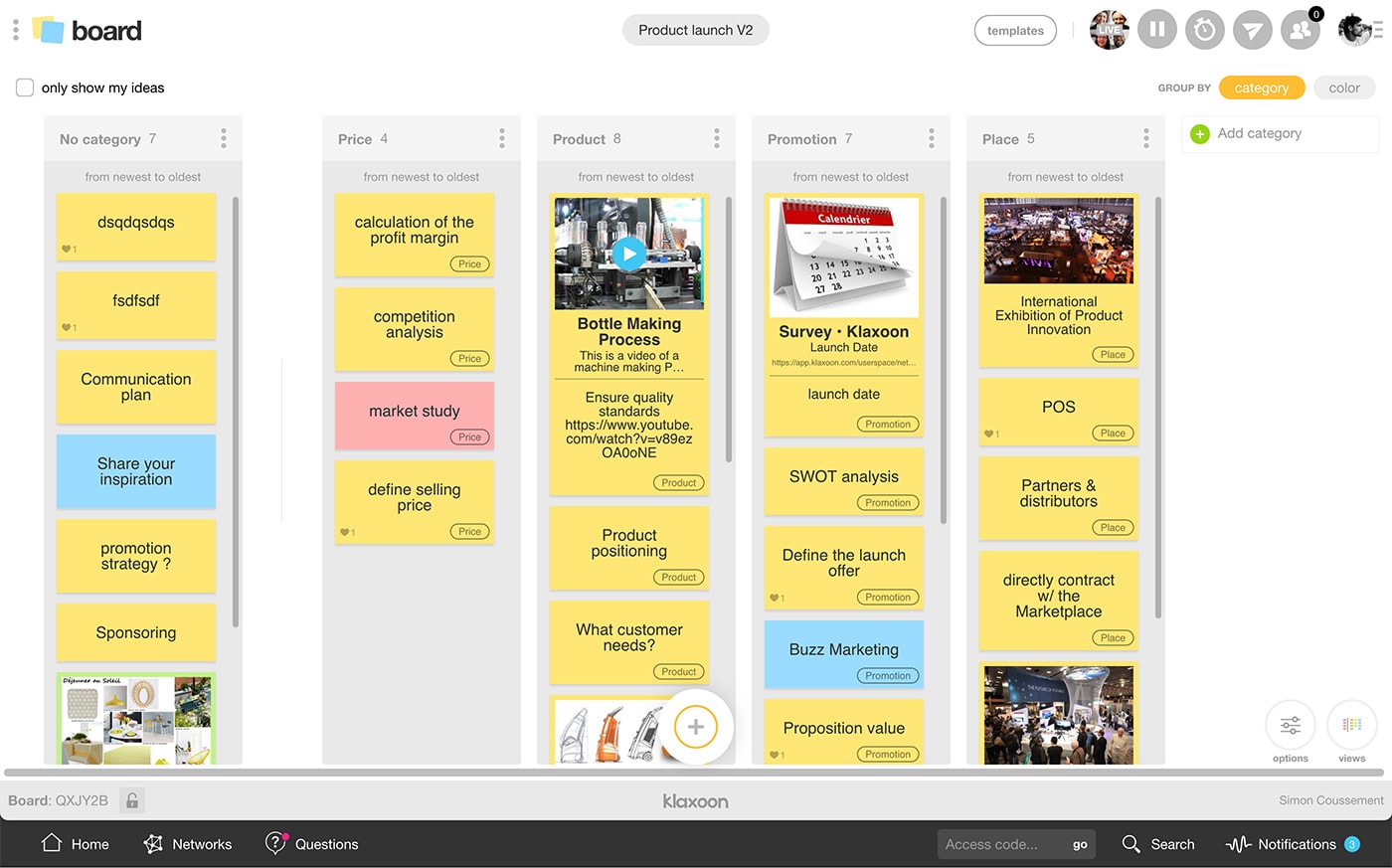 Klaxoon considers itself a "meeting revolution" tool that enables participation and input from every member of your team. Users can access the tool on their phone, tablet, or computer to participate, vote, react, and brainstorm in real time. Features of this software tool include:
Challenge, Vote, Storm and Meeting apps – get your team engaged and generate feedback quickly, either on-site or remotely. Embed existing slide decks or create new ones from the Meeting app. Share your screen and use polling features to see the group's opinion in real time.
Brainstorm – share ideas, run projects, and more with this whiteboard-like asset. Texts, drawings, and pictures are displayed instantly and can be collaborated with together. Display options, filters, tags, dimensions, or likes to sort and organize information for better brainstorming sessions.
Questions – Generate feedback by gauging satisfaction, collecting ideas, asking a challenge question, assessing progression or a project, and more. Easily create your question from the Klaxoon interface and send it to your entire team.
Quiz, Survey, Capsule, Adventure, and Mission apps – test your team's knowledge and learn from each other. Use multiple choice, ranking, fill the gap, challenges, and more to increase feedback and allow team members to progress at their own pace.
Networks – this feature is particularly great for remote teams as it allows communication to continue in between meetings. Join private groups to host and share Klaxoon activities.
Integration with Microsoft products and Dropbox
With all of these different tools in one place, Klaxoon can help teams collaborate and stay organized, whether they are working in the same place or across the country (or world).
Resources and Guides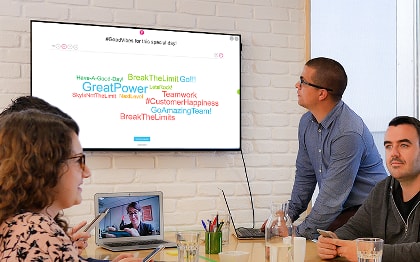 Get started with Klaxoon with these resources:
Templates: Free templates for project management, design thinking, brainstorming, agile, team meetings, and more.
Tutorials: Browse various guides on using the different features of Klaxoon.
Onboarding and Remote Training: Klaxoon offers several sessions to help remote teams and those just starting off with the tool.
You can also watch Klaxoon's introductory video below.
What is Klaxoon Conclusion
Klaxoon offers fully-featured collaboration and meeting resources that may be useful for virtual design thinking and innovation teams. Looking for more innovation resources, tools, and guides? Review these other relevant articles on our blog:
Need custom help? Click to see our design thinking training or innovation workshops which can be done for teams and organizations.