We share some of the best Figjam templates for their whiteboard tool.
In terms of a robust digital whiteboard tool, FigJam by Figma is one of the best. In today's article, we'll share some of our favorite templates that you can use with FigJam to build out your own innovation or design thinking events, workshops, and meetings.
1. User Persona Template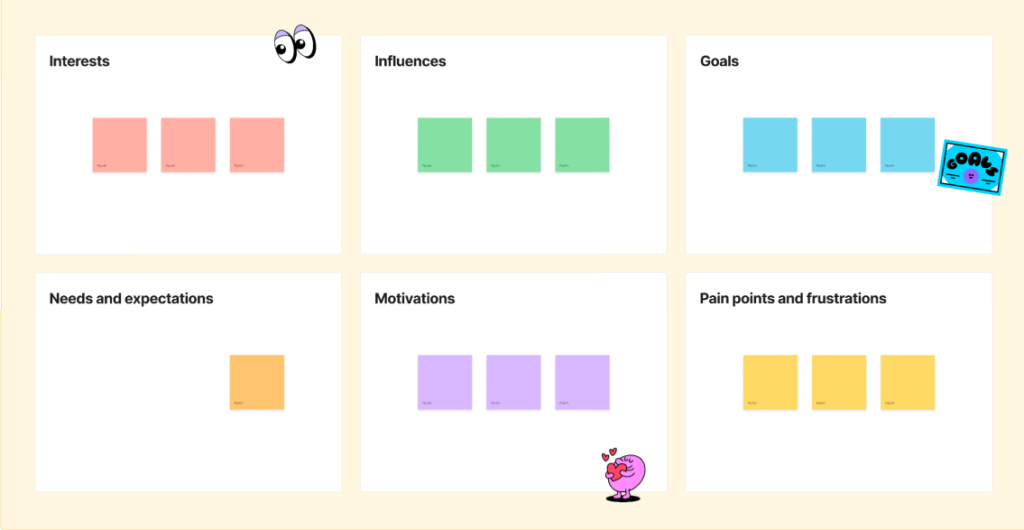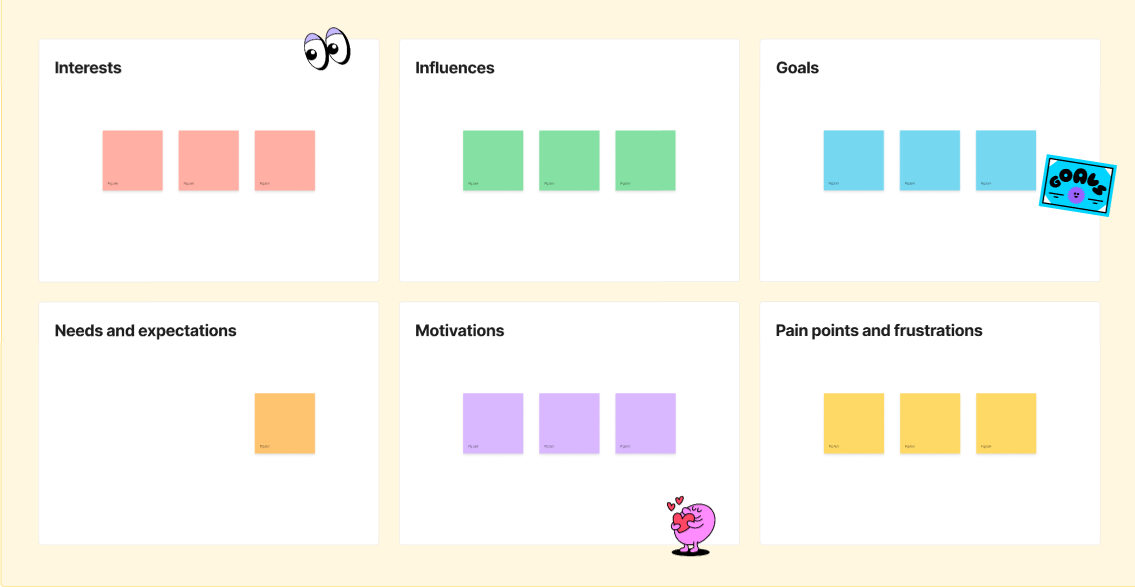 This template helps you create a persona of your user or customer. It helps you think about their interests, goals, needs, pain points, and more.
Learn more about building user personas on our blog.
2. Customer Journey Map Template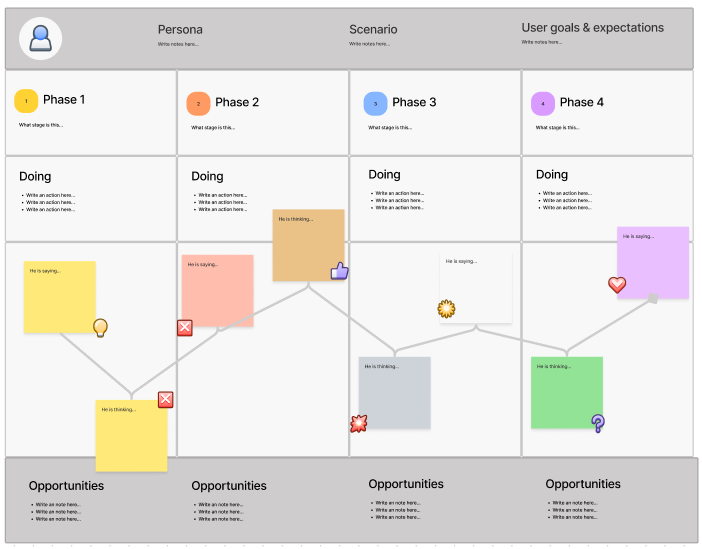 This template helps you walk through the customer or user experience, from initial need to completed purchase or other action.
Learn more about building customer journey maps on our blog.
3. Empathy Map Template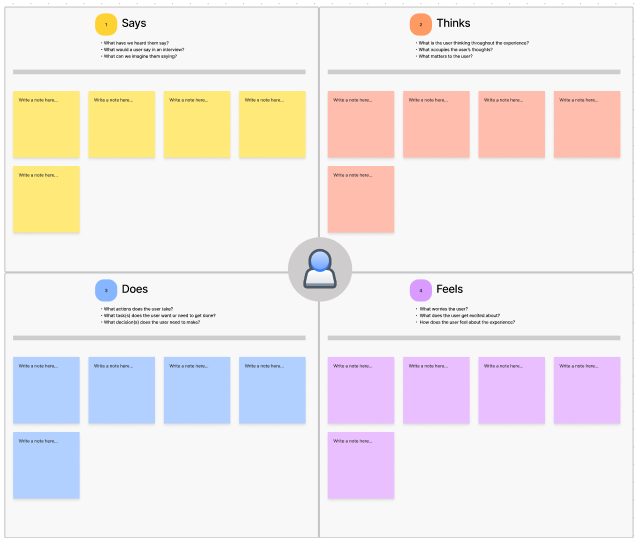 This template lets you get into the mind of your end user by exploring how they think, feel, speak, and do.
Learn more about empathy training on our blog.
4. Problem Statement Template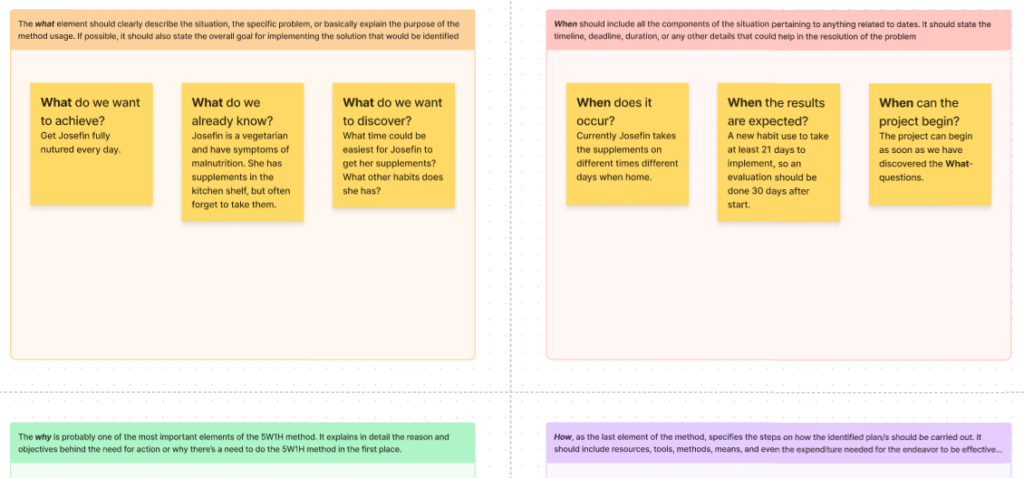 This template is great to ensure your team fully understands the problem or issue you are trying to address before going into a brainstorm or innovation session.
5. SWOT Analysis Template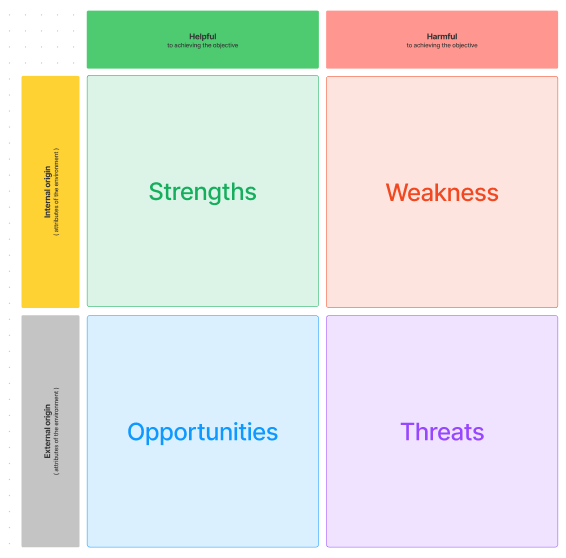 This template offers space to complete a SWOT Analysis – listing out your strengths, weaknesses, opportunities, and threats or challenges.
6. Brainstorming Template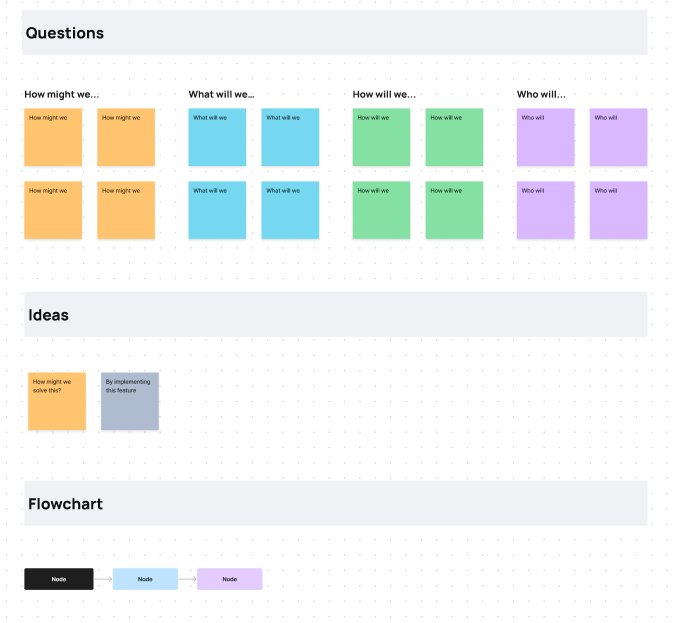 This template is a open brainstorming board that provides many places for ideas, thoughts, questions, and more.
7. SCAMPER Template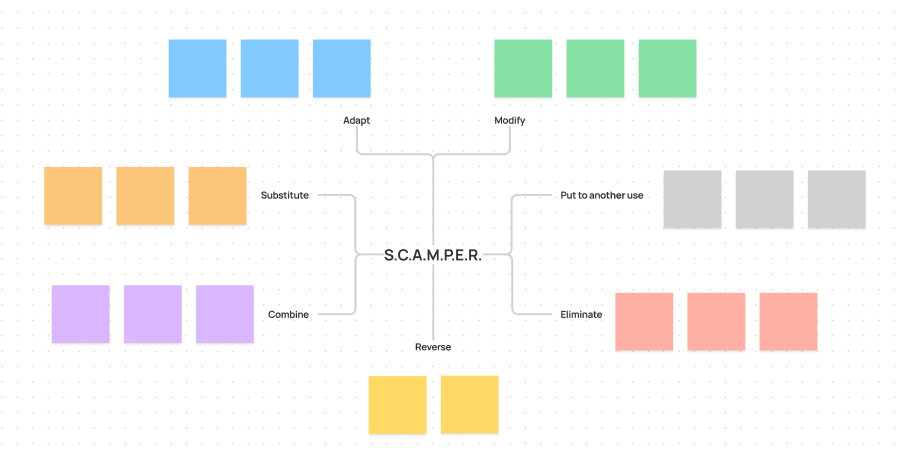 This template follows the SCAMPER method, offering places to consider each of the underlying innovation methods behind this technique, including Adapt, Modify, Substitute, Combine, Reverse, Eliminate, and Put to another Use.
Find more SCAMPER templates on our blog.
Figjam Templates Conclusion
FigJam offers a wide variety of community templates to help with your innovation and design thinking projects. You can find even more great resources on our blog related to these topics, like what is Figma. Want a customized program incorporating innovation or design thinking mindsets or practices into your organization? Contact Innovation Training today!