This online whiteboarding tool is used for innovation, UX, design projects, and more.
We've highlighted several popular digital collaboration tools and resources, including Miro, Mural, LucidSpark,  Stormboard, and Conceptboard. FigJam, the latest addition to this list, is another fantastic option for design thinking and innovation projects that take place either in person or virtually. A whiteboard tool like FigJam can help your team stay organized, brainstorm creative solutions to their challenge, and stay focused on what's most important to move forward with the process. Keep reading to learn more about the features of this new whiteboard tool as well as resources to help you get started.
FigJam Features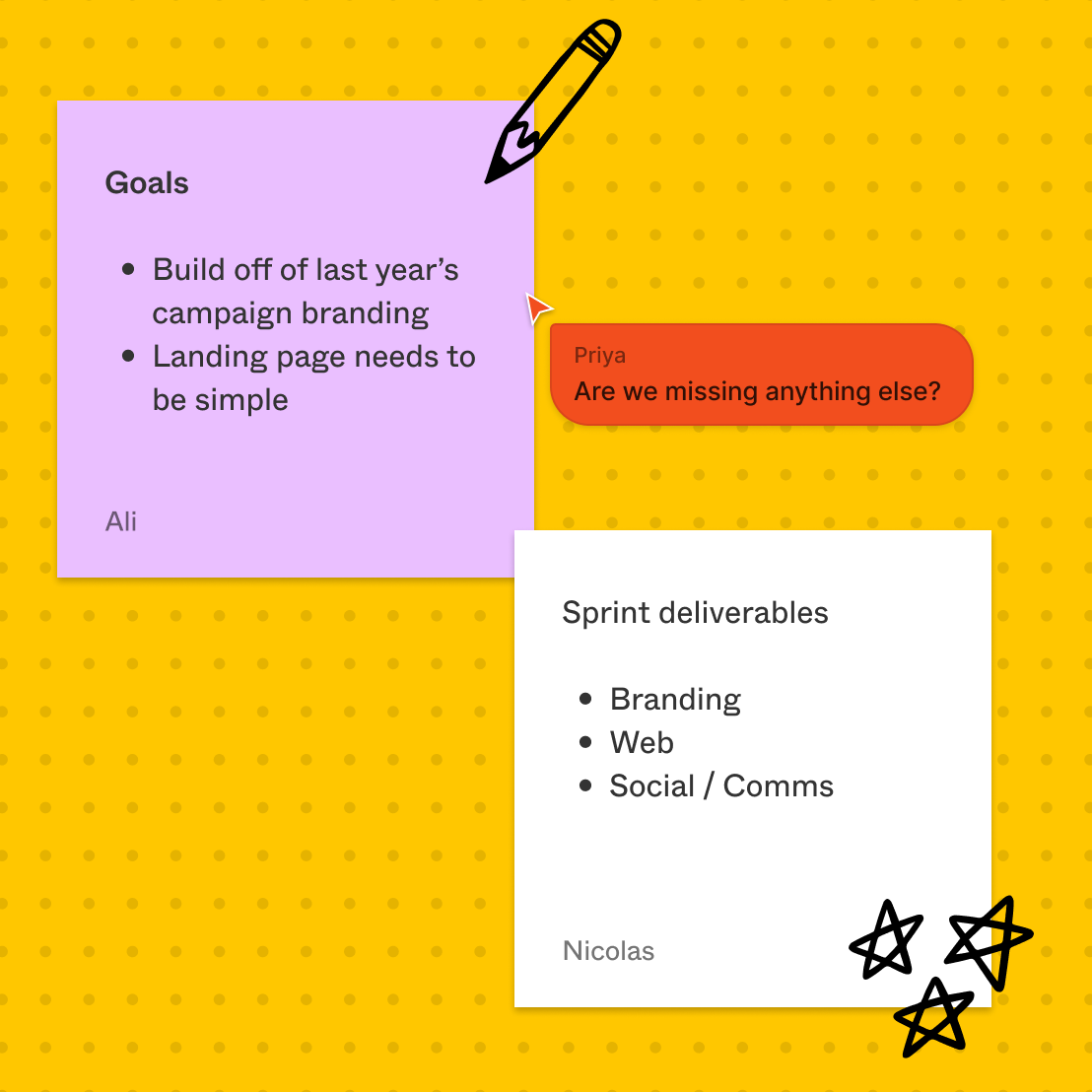 FigJam is a truly robust brainstorming tool that makes it easy to get your entire team involved in the collaboration process. The whiteboarding tool allows you to:
Use sticky notes and shapes to share and group thoughts and ideas
Use the marker to draw freehand, annotate the screen, or jot down quick thoughts
React with stickers, stamps, and reactions to flag questions or up-vote ideas
Seamlessly copy and paste between FigJam and Figma, so everything stays in one place together
With these tools, you can build diagrams, map out user journeys, analyze results, and much more. FigJam also offers free templates to help new users get started.
Resources and Guides
Here are some support resources from FigJam directly that can help you get started with using their software.
Templates: While not as robust as the Miroverse template offering from Miro, the FigJam community has a wide array of story mapping, flow chart, brainstorming and more templates available for download.
Support Guide: Browse various technical articles and guides on using FigJam.
Collaborating on Zoom: Tips to host a virtual workshop or brainstorming session using Zoom.
You can also watch Figma's introductory video to FigJam below.
Conclusion
FigJam is a fully-featured digital whiteboard tool that may be a useful addition to your innovation software toolkit. Looking for more innovation resources, tools, and guides? Review these other relevant articles on our blog. Need custom help? Click to see our design thinking training or innovation workshops which can be done for teams and organizations.