These top ideation and brainstorming templates can be used with your team remotely or in the same room.
Interested in templates for brainstorming that you can even use with a team online? In this guide we will share some of the most popular brainstorming frameworks. In recent weeks, we've shared information about different remote working software tools for innovation as well as design thinking software such as Lucidspark or Miro. We also covered popular online templates you can use for empathy mapping and design sprints. In today's post, we'll cover yet another useful tool to help you collaborate virtually with your team members: digital templates for brainstorming and ideation sessions. Using different ideation frameworks and charting styles, these templates can be customized to fit your unique virtual session needs.
SCAMPER Templates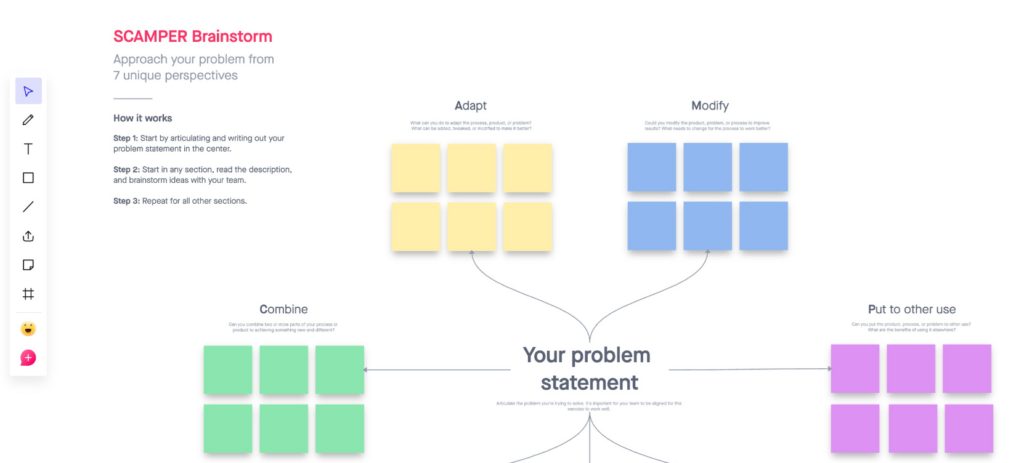 SCAMPER is an acronym for multiple innovation ideation technique combined into one brainstorming session. Learn more about this technique and find examples on our blog.
Reverse Brainstorming Templates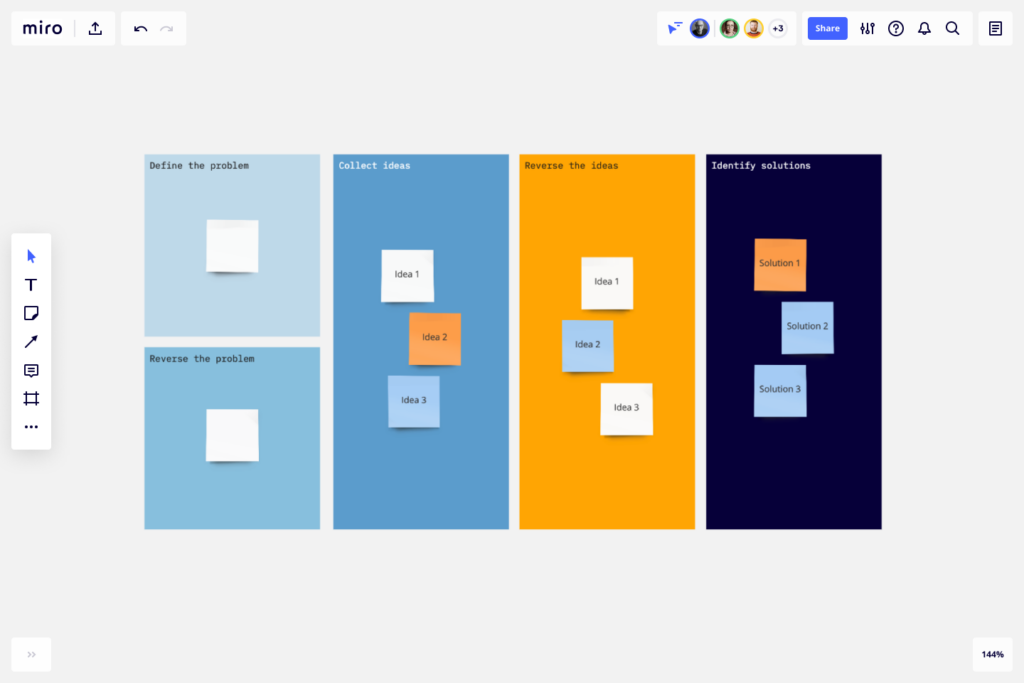 Reverse brainstorming is a unique brainstorming process that asks "how can we make the problem worse?" instead of "how can we solve it". Essentially, you collect the "reversed" solutions which can then be used to identify the best solutions for the problem. Learn more about this technique and find examples on our blog.
Affinity Diagram Templates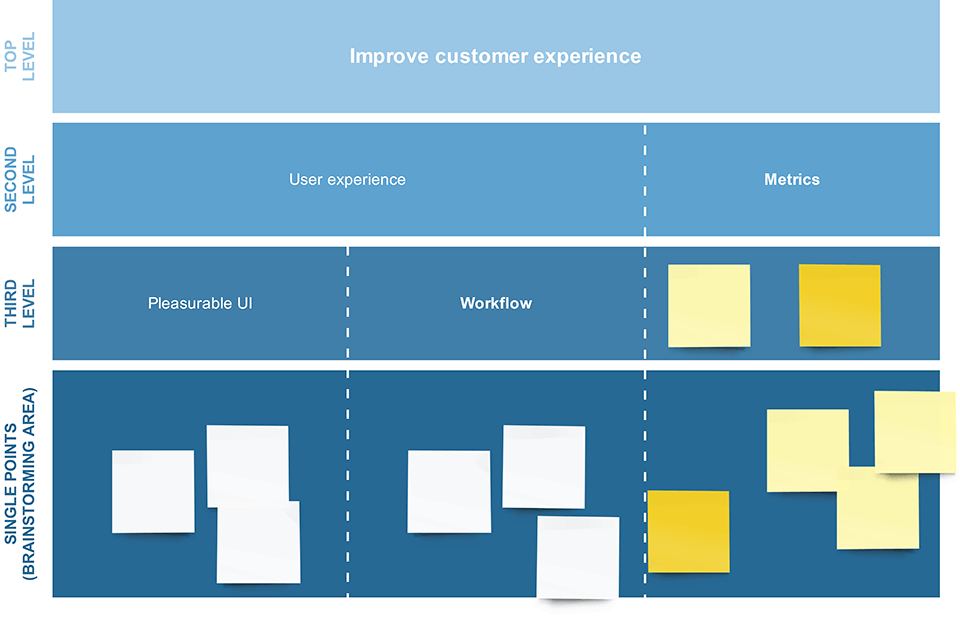 Sort and categorize information with an affinity diagram template. Learn more about this type of template and find examples on our blog.
Brainwriting Templates

6-3-5 Brainwriting is a group brainstorming technique that's a great way to generate as many ideas as possible in a short period of time. Learn more about this type of brainstorming activity and find brainwriting templates on our blog.
Random Word Brainstorming Templates


The random word brainstorming technique is a simple and creative approach to generating new ideas and finding creative solutions to your problems. Using this process, you expand upon your random word and determine how it connects to the problem or applies to your situation. Here are a few random word brainstorming templates from top whiteboard tools:
Concept Mapping Templates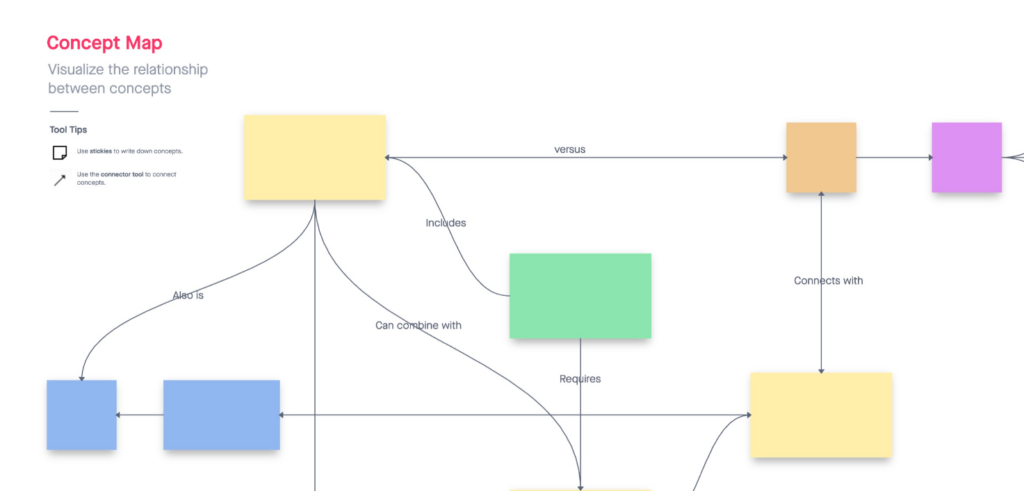 Concept mapping can help your team quickly visualize ideas, images, words, or phrases, and organize them in a hierarchical structure. Draw connections between seemingly unrelated items, and reach your own "aha" moment with your remote team. Here are a few templates:
Fishbone Brainstorm Templates
These Fishbone Diagram templates (also known as a cause and effect diagram or an Ishikawa Diagram) allows teams to visualize all of the possible causes of a problem and zero in on the underlying cause. You can use this technique if you want to get to the heart of why a problem is occurring and analyze what is needed to resolve it. Here are some templates:
The 5 Whys Brainstorming Templates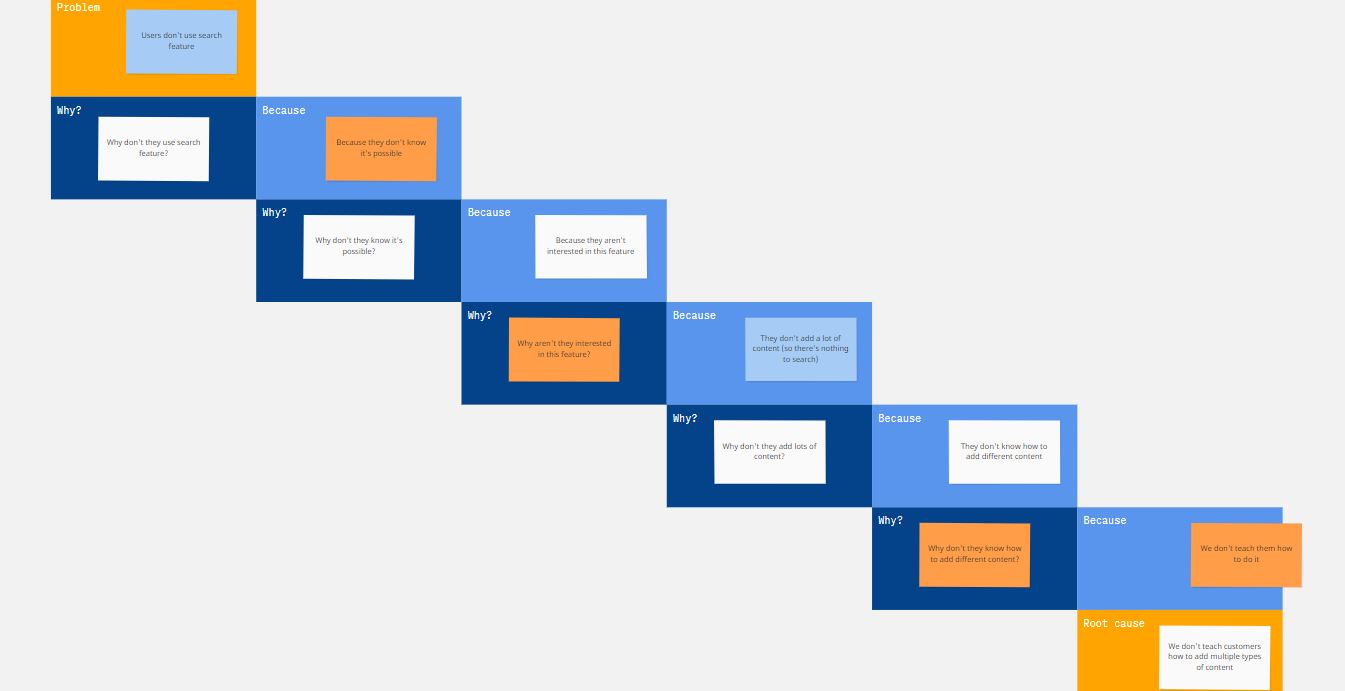 This simple 5 whys brainstorming technique is focused on helping you identify the root causes of a problem. Starting with an initial big-picture problem, you ask "Why" until you narrow in on one key issue that you can focus your efforts on addressing. Here are some templates:
KWL Chart Templates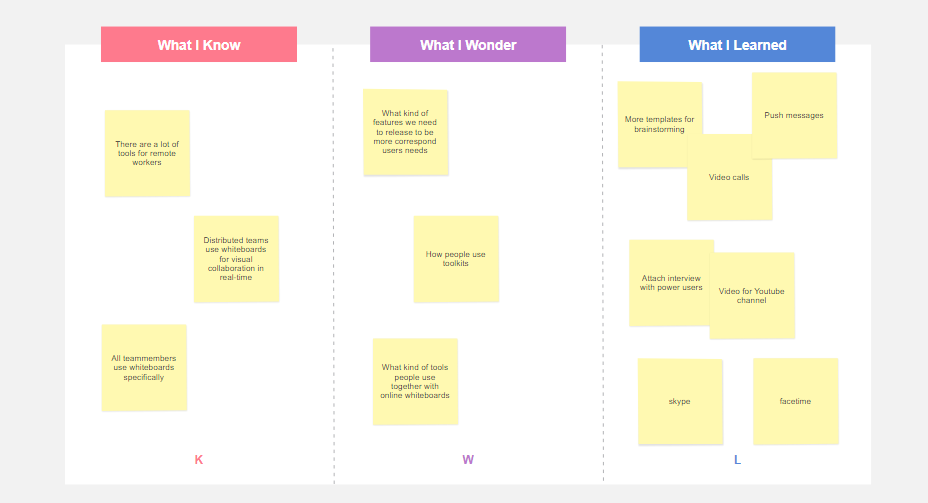 A KWL chart template allows you to narrow in on learnings completed during a brainstorming or ideation session. The chart separates information into three categories: what you already know, what you want to know, and what you ultimately learn through the instructional process. Here are some example templates:
Disney Creative Strategy Templates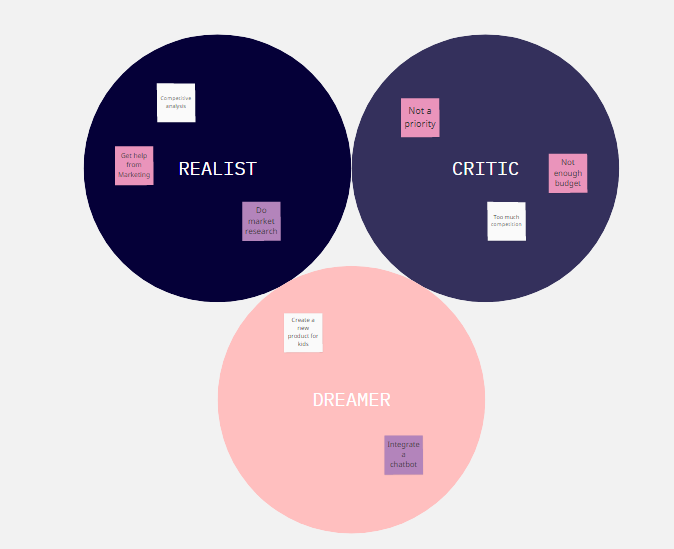 The Disney brainstorming template is inspired by Walt Disney's approach to creative projects. The template asks you to take on three different stages of thinking, including the "dreamer", "realist", and "critic". Here are a few example templates using the brainstorming technique:
Mind Mapping Templates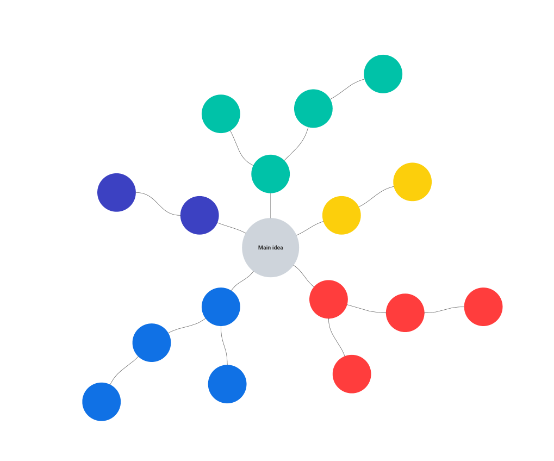 A mind map is a diagram that graphically organizes information into a hierarchy. It maps out how concepts and ideas are related to one another using a tree-like structure with the main topic in the center, or as the trunk of the tree. Here are some example templates:
Lotus Diagram Templates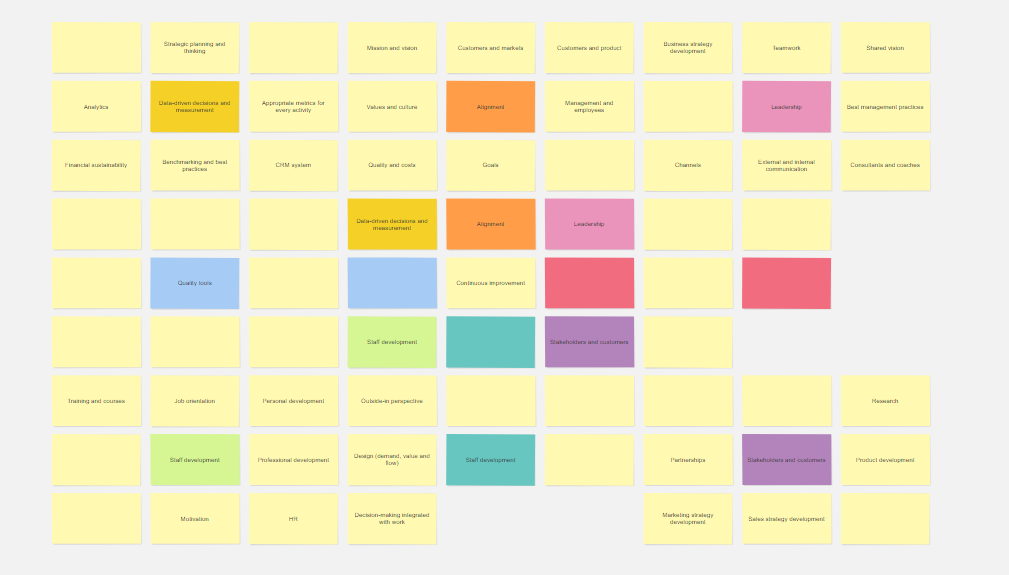 The lotus blossom brainstorming technique helps you define key concepts or parts of a broader picture. The center of the diagram represents the main idea, with related themes or solution areas expanding around it. Here are a few example templates:
Blue Ocean 4 Actions Templates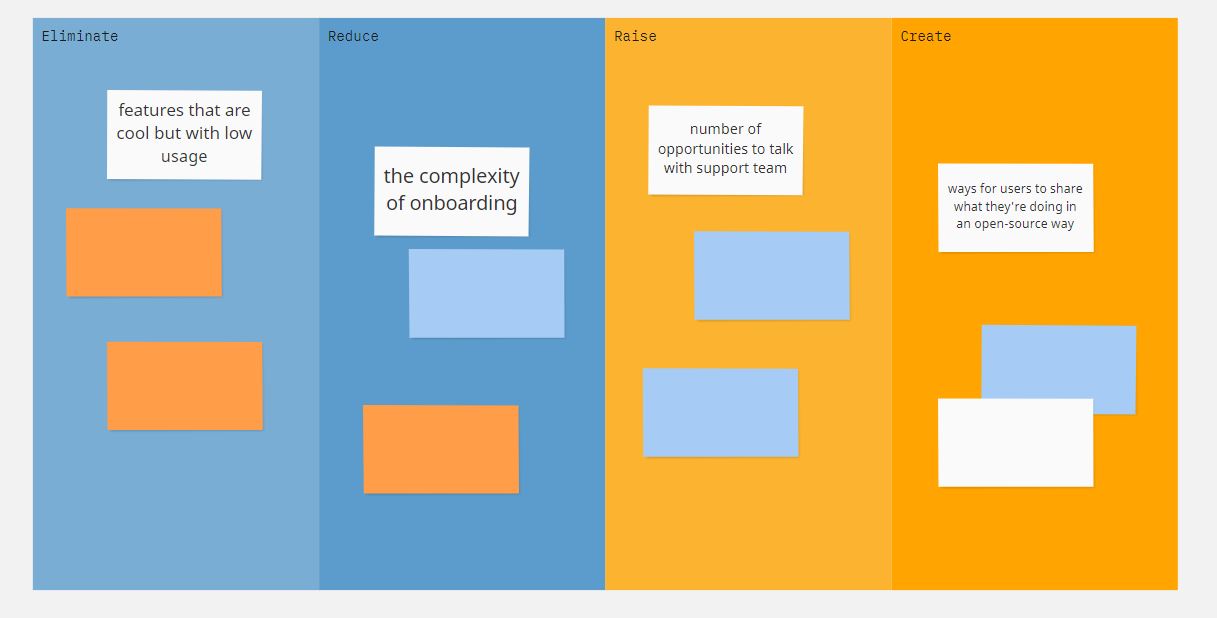 This technique is focused on helping you maximize user value while eliminating and reducing user pain. The template includes four different sections – eliminate, reduce, raise, and create. Here are a few example templates:
Conclusion
Brainstorming rules can guide your brainstorming session to greater outcomes. These virtual brainstorming templates can help your team stay organized and collaborate together, wherever you are located. If you need help implementing or facilitating your own brainstorming/ideation event, reach out to us today for personalized assistance. Also check out the brainstorming training online course we developed from more than 10 years of experience professionally running brainstorming workshops and sessions.