This visual collaboration workspace is being used for innovation and design thinking workshops and projects.
As a continuation of our initiative to highlight some of the top online collaboration tools and resources for innovation and top design thinking software tools, this post will focus on another software tool designed for collaboration: Conceptboard. This visual workspace tool is quite similar to other popular "whiteboard" tools such as Stormboard, Miro or Mural. Keep reading to learn more about the features of this tool and resources to help you get started.
Conceptboard Features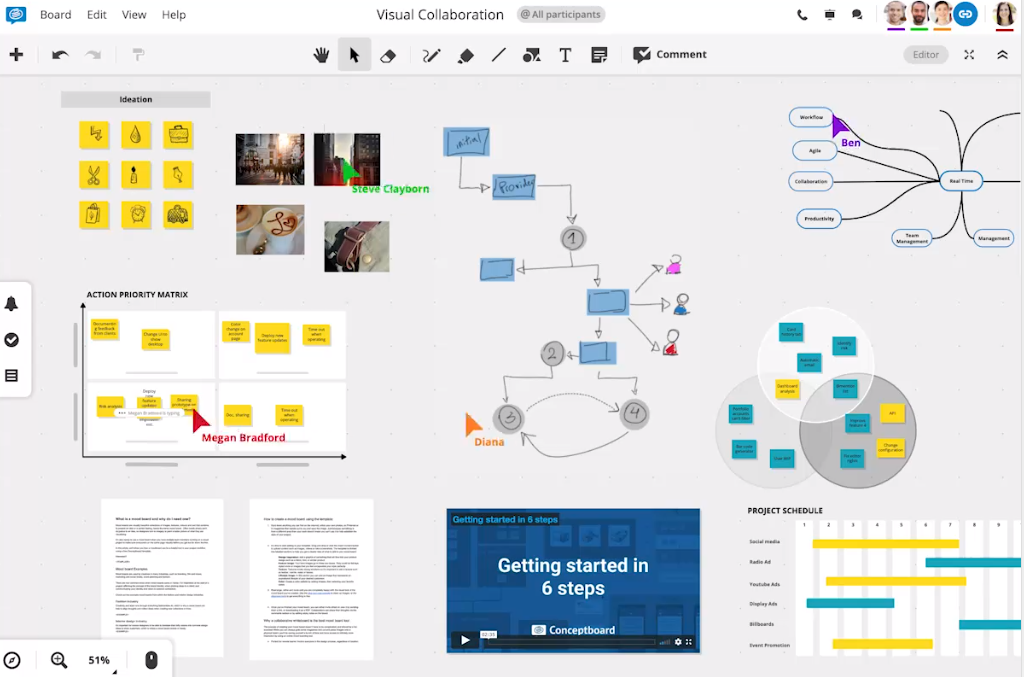 Conceptboard prides itself on being a "centralized hub for all your content and ideas." The visual nature of their workspace and low pricing options certainly makes it an attractive alternative to other whiteboard tools that may range on the pricier side of the spectrum. Here are a few of this tool's features to note:
Infinite, shared canvas to work on.
Integrated screen share and video chat, embedded directly into your canvas for easy collaboration and discussion.
Add images, documents, and screenshots into your canvas. Works with many file types, including Word, Excel, PDF, JPEG, and Google Drive.
Secure sharing options to allow you to control access and securely collaborate with people inside and outside of your organization or team.
Easy to use templates to get started quickly with brainstorming, meetings, product development, and more.
Resources and Guides
Conceptboard also offers a series of support resources to help you get started using their software. The links below will direct you to the right place.
Conceptboard is another excellent option for online collaboration and ideation processes. Find even more remote working tools and tips on our innovation and design thinking blog.