What is Lucidchart?
Learn how Lucidchart can transform your workflow, with resources to get started
Created by Lucid Software, Lucidchart is the preferred intelligent diagramming application that empowers teams to clarify complex problems, align on ideas, and build the future—faster. It is free to sign up and easy to use, from anywhere. With real-time updates, teams can work asynchronously without missing a beat. Quickly map out and visualize your organization's processes, systems, and structure to get everyone on the same page, literally! From there, bring your big plans to life while staying focused on your business goals. Lucidchart also integrates with your favorite apps such as Google, Atlassian, Microsoft, and more so that you can get the most out of your tech stack.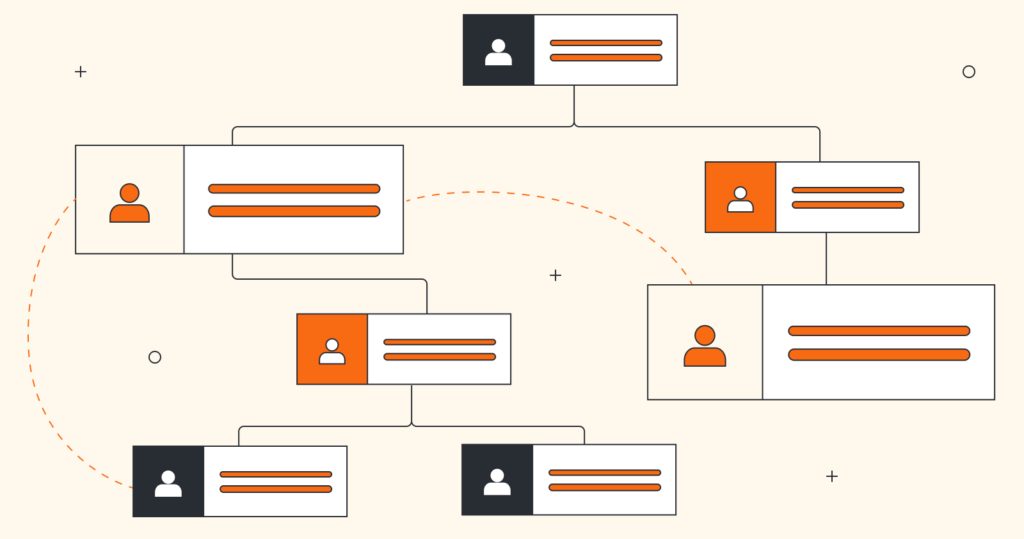 Lucidchart Features
Lucidchart's top features include:
Data linking and conditional formatting: Transform complex data into actionable insights. Make connections between data points and easily identify gaps in processes.
Automation: Leverage intelligent diagramming tools to easily pull in data and push updates to your charts. Turn complex data sets into powerful visuals for easier analysis and collaboration.
Layers: Gain a clearer understanding of your processes by adding in necessary information without overwhelming your diagram.
Shapes and templates: Save time, provide clarity, model current and future states, and highlight connections in a process with shapes and templates designed for both technical and non-technical teams.
Lucidchart Use Cases
Lucidchart was built for every team, supporting every use case. Let's take a closer look:
Organizational optimization
When you fail to plan, you plan to fail. Lucidchart empowers business leaders to propel productivity and efficiency across their organizations for more informed decision-making. Features like org chart import/export, conditional formatting, data overlay, and group view help reduce costly organizational inefficiencies.
Process improvement
Map out current and future processes in a convenient, easy-to-access location across all teams and stakeholders. Align on expectations, assign responsibilities, and provide feedback as needed. Identify gaps to improve and innovate on, making your business more scalable.
Visualizing technical systems
Plan, document, and communicate technical systems with cross-functional teams. Cloud-based, real-time collaboration promotes consistency and clarity, while features like Shape Libraries and automation save time by standardizing document creation and mapping. Quickly and succinctly share your diagrams with all stakeholders.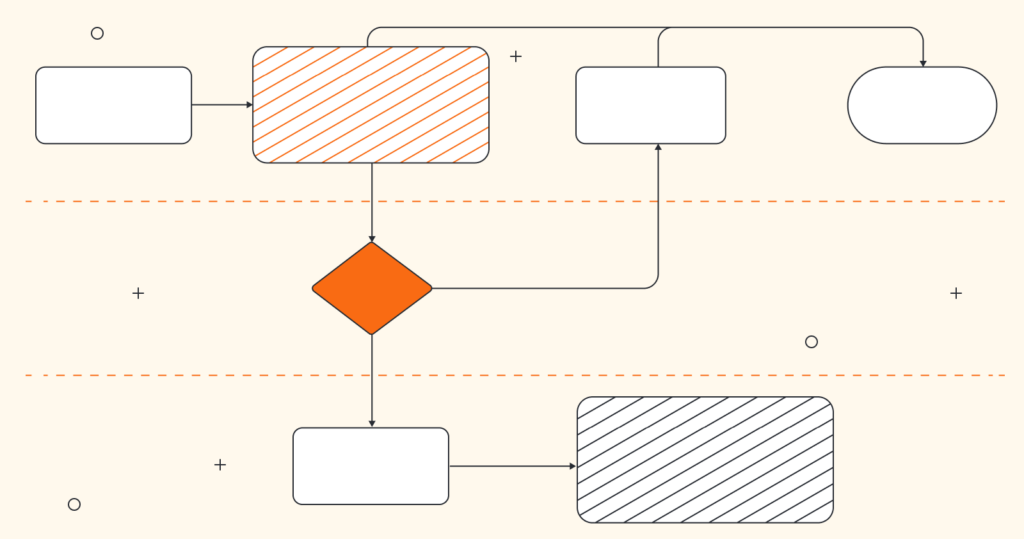 Helpful Resources
Getting started in Lucidchart is simple! You can learn the basics in under five minutes.
Getting Started in Lucidchart in Under 5 Minutes
Here are more resources to get started using Lucidchart:
Templates
Explore hundreds of customizable templates for visualizing processes, building flowcharts, brainstorming ideas, creating dashboards, and more. Some of their most popular templates include:
Learning Campus
Learn everything you need to know about Lucidchart, get expert advice, and unlock the power of intelligent diagramming from the Learning Campus.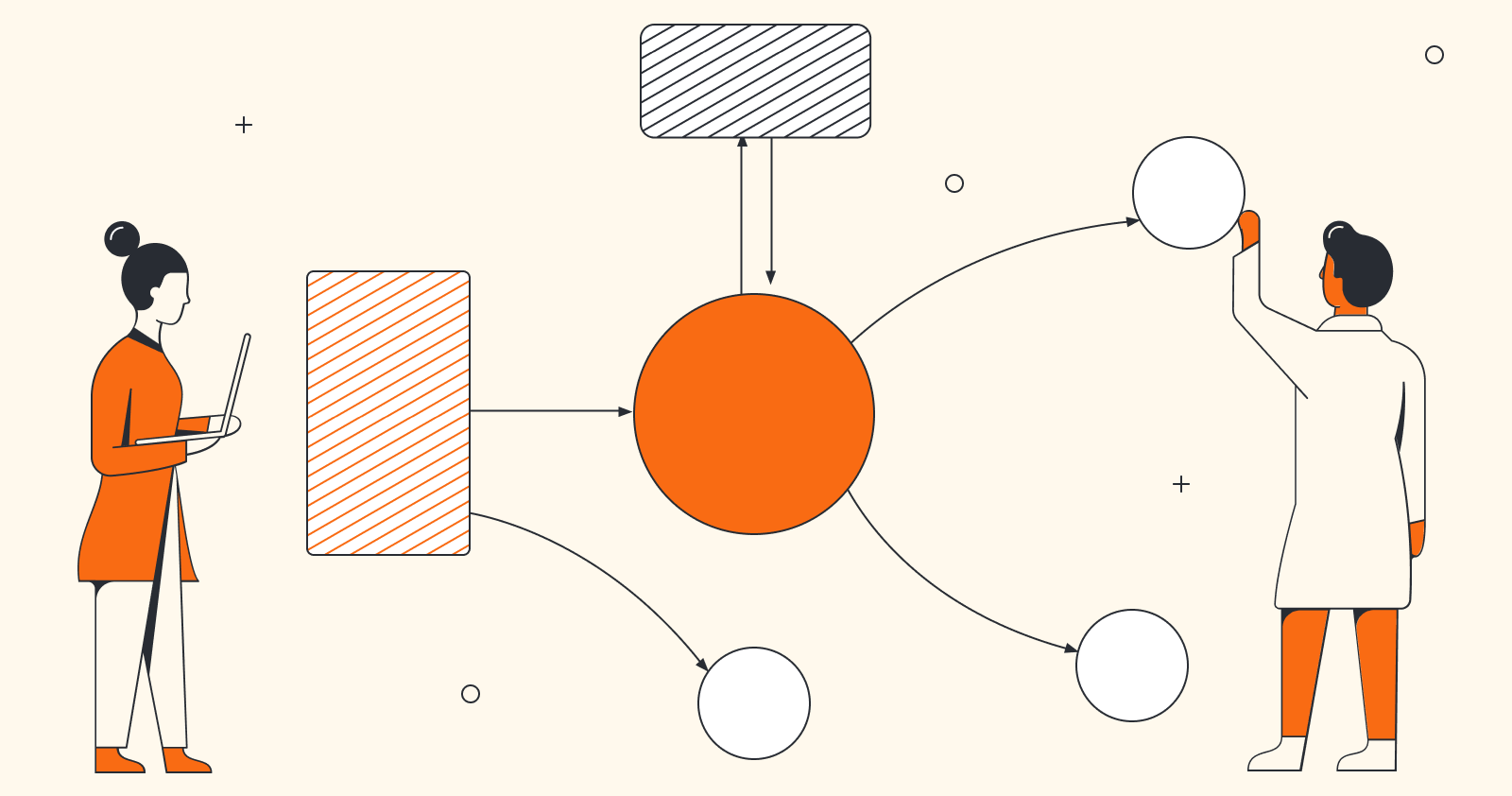 Get started with Lucidchart today
For enterprises, Lucid offers Lucidchart along with Lucidspark, a virtual whiteboarding and collaboration app, and other capabilities as part of the Lucid Visual Collaboration Suite. The Lucid Suite helps teams incorporate visual collaboration across their entire workflows, from idea to reality.
Lucidchart provides teams with the context and features needed to propel projects forward. Boost innovation and teamwork with Lucidchart. Sign up now for your free account!