Tips for building and sustaining innovation teams within your organizational culture
Successful organizations understand that innovation should be embedded directly into their culture and way of doing business. This is an individual innovative mindset that also is alive in innovative teams. We help organizations discover how to build innovation and design thinking strategies into their workplace environments, start and lead innovation teams, and keep up the process of innovating every day. This article share some basic tips to help your organization innovate through an important dynamic – teams. Innovative teams that are constantly challenging themselves to accelerate and create can provide an immense competitive advantage and develop products and services that directly meet challenges faced by consumers in their marketspace. In this article, we'll discuss what innovation teams are, how they are formed, how you can help them be successful, and how to sustain them both long-term and virtually with digital collaboration.
What is an innovative team?
Innovative teams comprise individuals from different departments, divisions, and walks of life within a company. This conglomerate of different personalities and styles can help foster creativity because people are able to see things from different perspectives related to their history, values, and role within the company. Diversity of ideas, backgrounds, careers, values, and more is critical when developing a team.
Most innovative teams will also appoint a team leader who is responsible for establishing processes, facilitating discussions, and collecting input. The team leader should be someone who inspires and is able to "bring the best out" of everyone involved in the process. Ultimately, Innovative teams innovate. This requires working in an innovative way to create new innovations together.
How are innovation teams different from regular teams?
Innovation teams are built for the purpose of advancing and discovering new ideas or ways of doing things that will improve the company's output (product, service, experience, etc). These teams will use design thinking and innovation methodology and activities to brainstorm, collaborate, design, and develop solutions to overcome key challenges the end user is facing.
What makes a successful, innovative team?
One of the biggest factors that determines success is the ability to work well together as a team and gain feedback and input from everyone involved. Teamwork and collaboration means that everyone is actively engaged with the process, sharing their own thoughts and ideas, and working together to solve or overcome a challenge critical to moving the company forward.
Aside from collaboration, innovation teams must also fight against a "failure" mentality. Innovation as a process involves failure – so teams must not be afraid to make a mistake, present a "bad" idea, or try something that ultimately doesn't work. In fact, failure can be an incredibly positive part of the innovation process because it can help teams locate the right answer by discovering something they wouldn't have if they hadn't "failed."
Leadership is also a key factor in successful innovation teams. Management must keep the team motivated, engaged, and ready to act by guiding them through the process. The leader will inspire team members to participate in activities designed to get them thinking in new ways and unlocking key insights about the end user or the challenge that will lead to a better solution.
What skills do innovation teams need?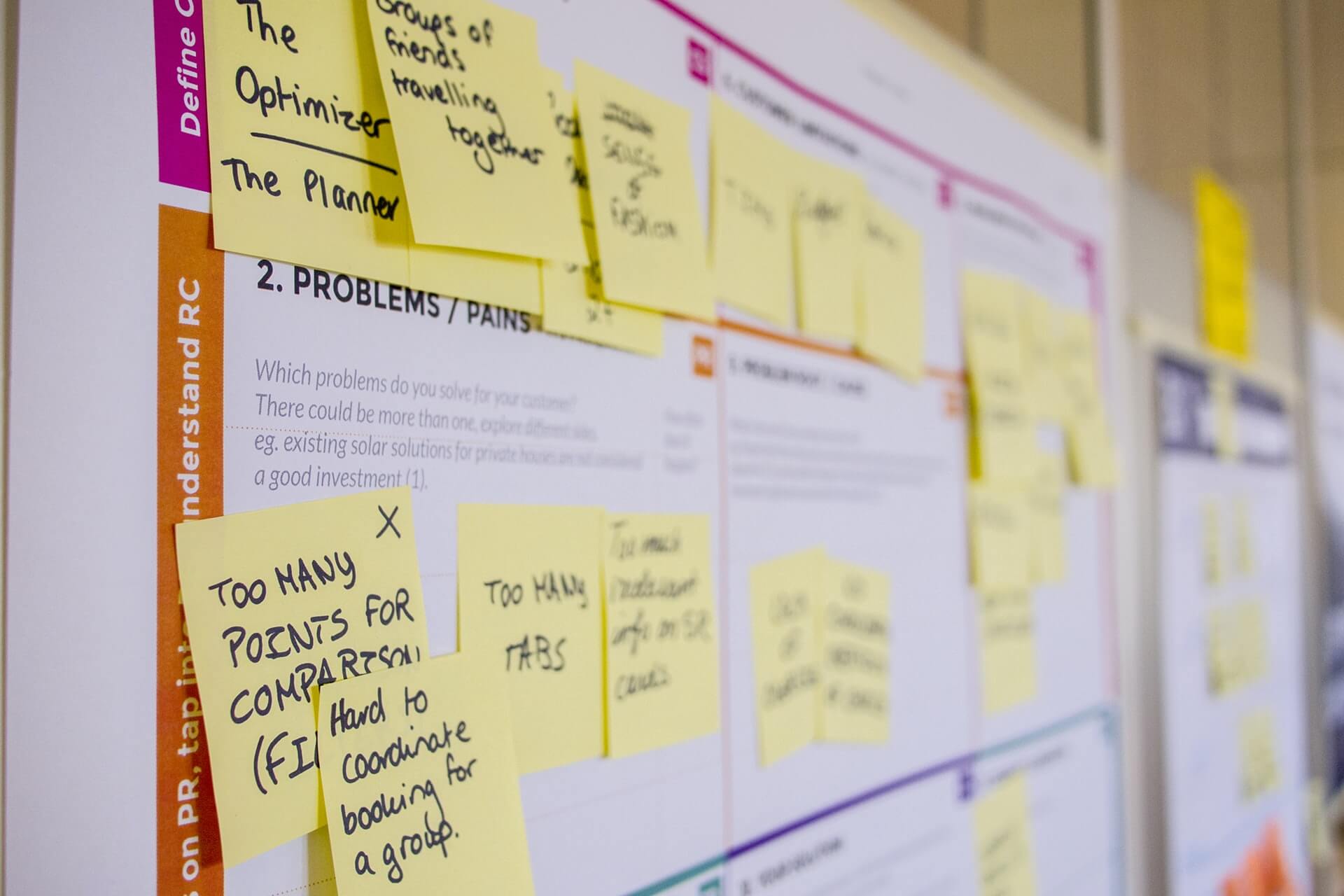 What skills should you look for in members of your would-be innovative team? Here are a few important innovation skills your team needs:
Creative and critical thinking: These skills may seem opposite, but they are both equally important to the innovation process. Creative thinking allows for the free flow of new ideas, whereas critical thinking allows teams to narrow in on ideas they think can work and should be investigated more.
Empathy: Empathy is all about being able to connect and understand others. This trait is important because it can help teams better understand their end users and stakeholders and design with them in mind.
Curious mindset: Teams who are curious are invested in testing different solutions and pushing themselves to learn more.
Problem-solving and collaboration: Being able to identify and define challenges and works well with teammates, colleagues, and customers or users to co-create solutions.
How to enable and sustain innovation
Smart organizations understand that innovation goes beyond a single collaboration workshop or event. In order to sustain and continue to enable innovation, teams need to have buy-in from the top-down. This involves providing the time, resources, and support needed to continue innovation long after your brainstorming session or event occurs. An innovation culture is one built around the ideology that anyone can contribute and produce the next "great idea" and that failure is not only inevitable, it is needed to find success.
Learn more about developing and sustaining innovation cultures on our blog. 
Virtual collaboration and innovation teams
Virtual collaboration across multiple job sites or locations is incredibly common in today's environment, and innovation-focused teams need to adapt their strategies to fit this new way of doing things. Virtual collaboration is different from in-person communication in obvious ways, but it doesn't mean it has to be any less valuable or effective. A virtual innovation team can use technology to work together, no matter where team members are located.
Remote working software tools like Mural, Zoom and Slack can keep ideas flowing and research and learning continuing outside a traditional meeting room. With an online whiteboard tool, teams can work together to brainstorm, plan, and test different techniques or strategies. A rough prototype can be created online and shared with prospective customers or stakeholders to get a feel for how the solution will work in the real world.
Final Take: The Importance of Innovation Teams
In this article, we explored innovation teams and their practical use in today's organizational culture. These highly collaborative and analytical teams can find new and better solutions to challenges faced by your organization or potential customer/end user. At InnovationTraining.org, we can help you take this information and translate it into action at your own organization. Click to see our design thinking training or innovation workshops which can be done for teams and organizations, or contact us to discuss a custom workshop or event.
Looking for more resources and guides? Review these other relevant articles on our blog.