Understand the customer journey with these easy-to-use Mural templates.
Customer or user journey mapping is an effective tool to build a realistic representation of the different stages users go through before choosing your product, service, or business. In this post, we'll share several popular templates from design thinking and innovation software tool Mural. Do you use Miro for your innovation collaboration instead? Find our template post for Miro here.
1. User Journey Template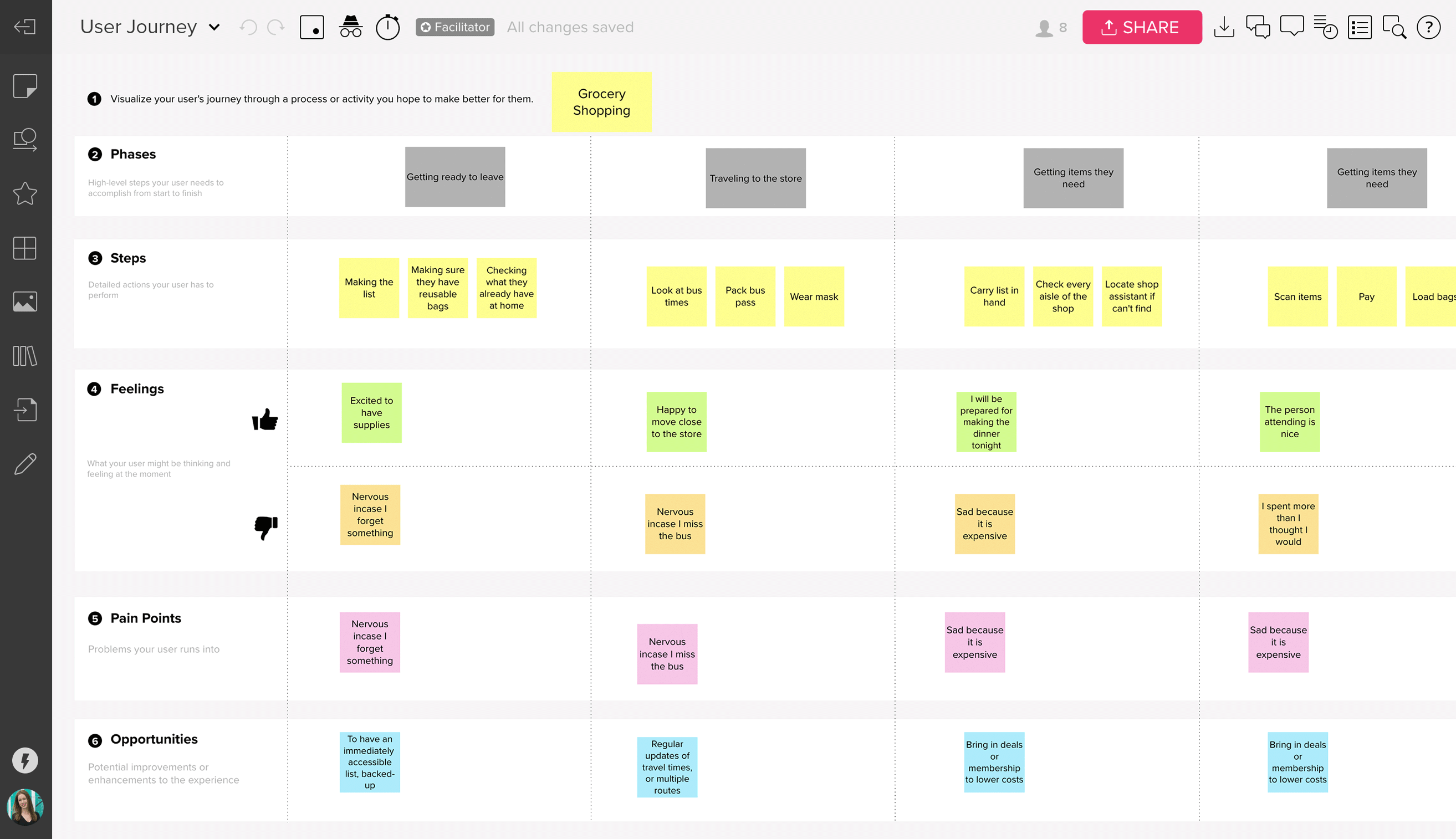 This collaborative template is designed to walk you through the phases your user goes through, as well as the emotions they are experiencing at every stage. By exploring pain points, you can determine opportunities for product improvement along the journey.
2. Customer Journey Map
Think critically about your user journey with this template featuring room to expand on user personas, as well as map out the stages of the situation. When you better understand motives, needs, and obstacles, you can design better solutions to address the challenges your customers are facing.
3. MVS 4 – Hero Journey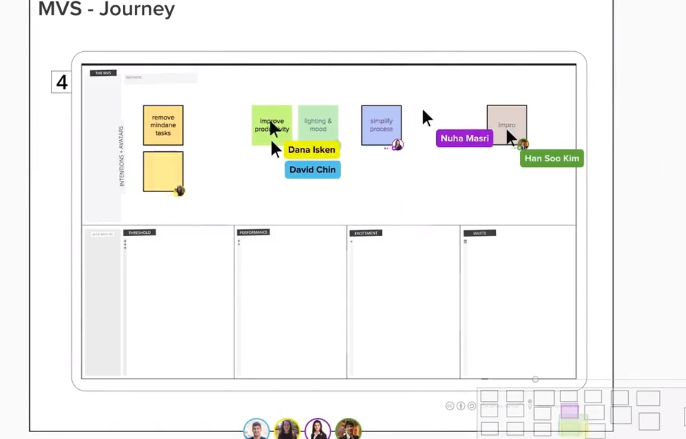 Unique from the other templates on this list, this template board is a place to document insights about what users want to accomplish and how they want to do it.
4. Customer Employee Journey Map Template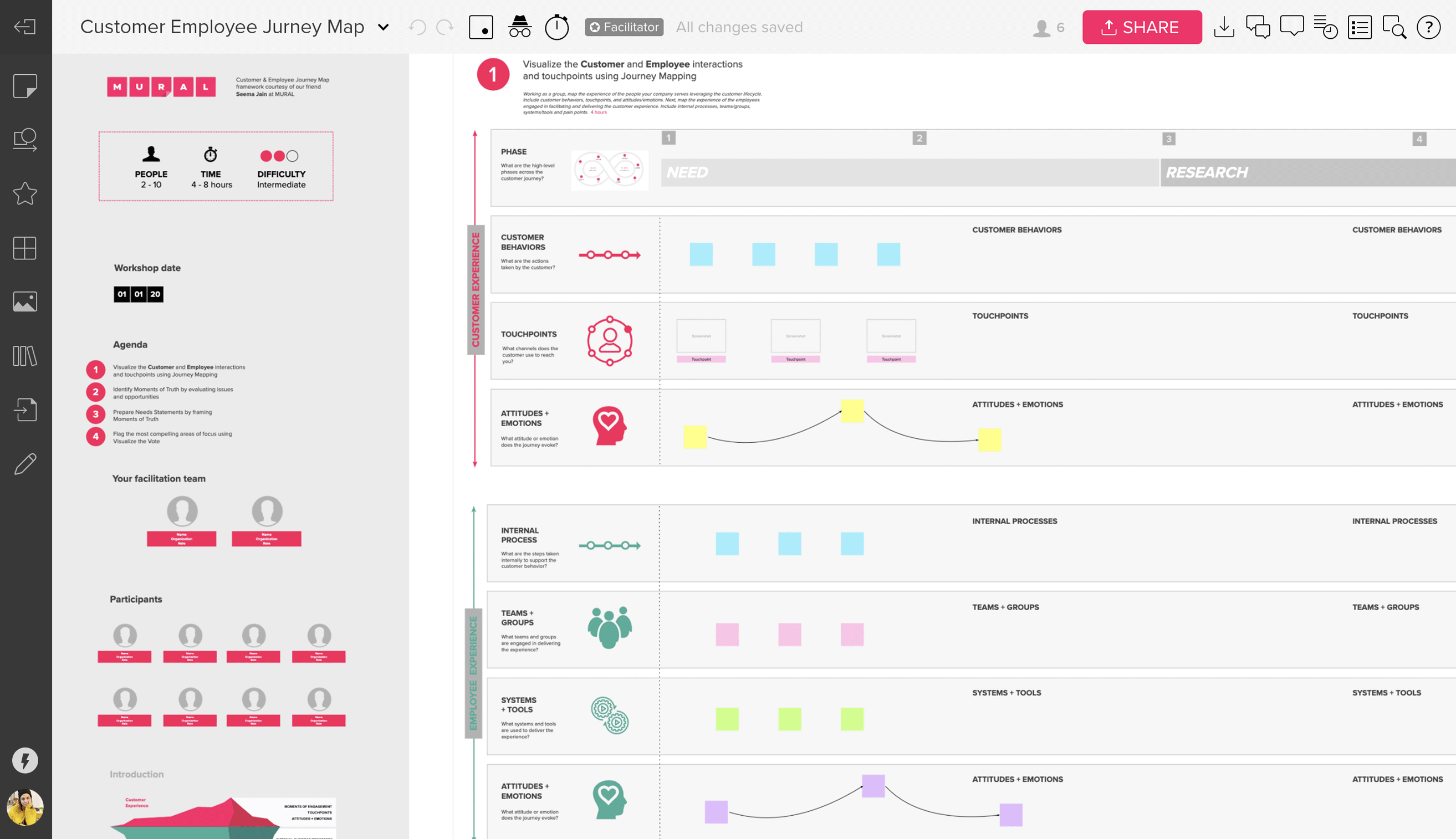 Collaborate with your team members to consider customer behaviors, touchpoints, attitudes, and emotions. Then, map out the experience using insights gathered from this template board.
Customer and User Journey Map Training
Experience customer or user journey mapping yourself through an innovation and design thinking-centered training session. Our team at InnovationTraining is able to help you get started with a customized training session. Contact us with any questions you may have!
Conclusion
Mural is another wonderful place to find customer or user journey mapping templates. Looking for more resources and guides? Review these other relevant articles.