These stand up meeting templates can help you make your next meeting more agile.
Stand-up meetings and huddles have become popular formats in agile culture and design thinking-centered spaces, and with good reason. These daily, short meetings provide a fresh and more effective approach than a typical round-table discussion by pushing your team to get thinking in a fast-paced and efficient manner. In this blog post, we'll share a few templates from top whiteboarding tools Miro and Mural so that you can begin to use this unique approach to drive collaboration and engagement in your organizational meetings.
1. Daily Standups Template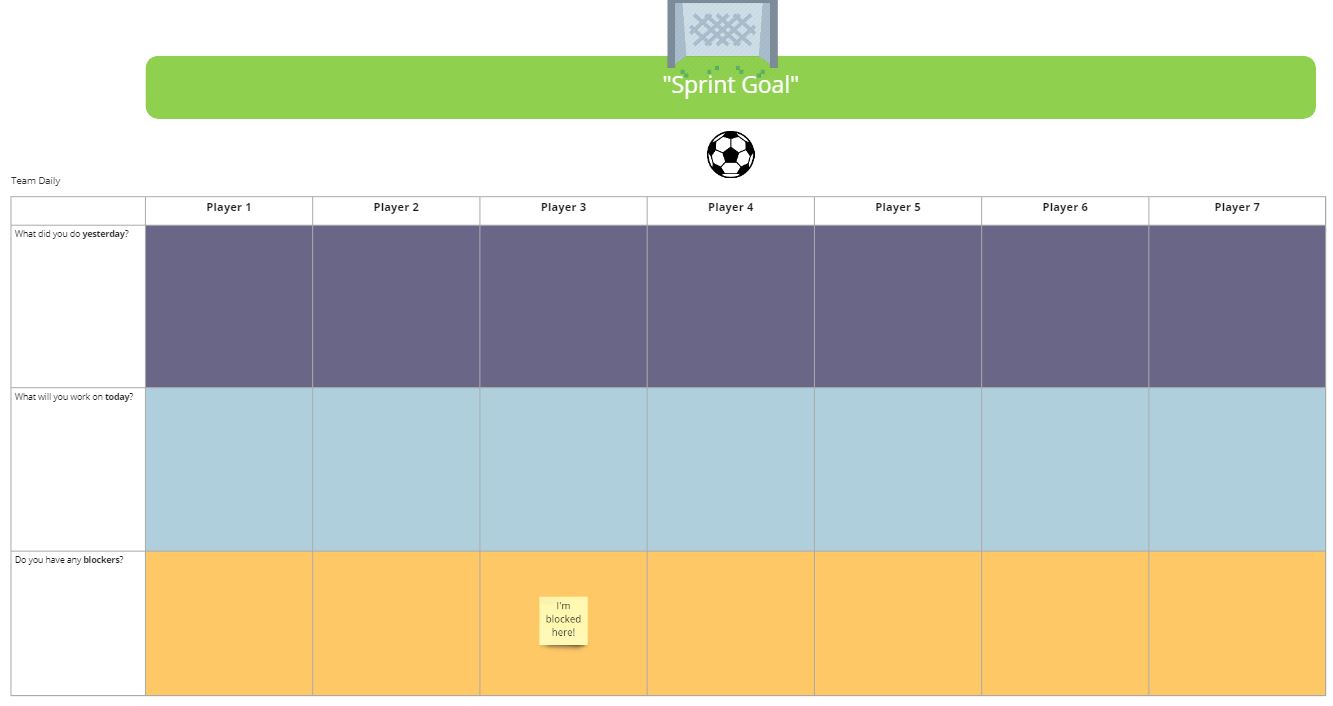 This stand up template is simple and easy to use. Each member of your team can spend just a few minutes of their day to share the issues they are working on, what they are planning todo today, and any extra comments, questions, or concerns. The template uses a visual of throwing a ball to quickly move from team member to team member to move the meeting along and ensure that the most important updates are covered.
2. Team Standup Meeting Template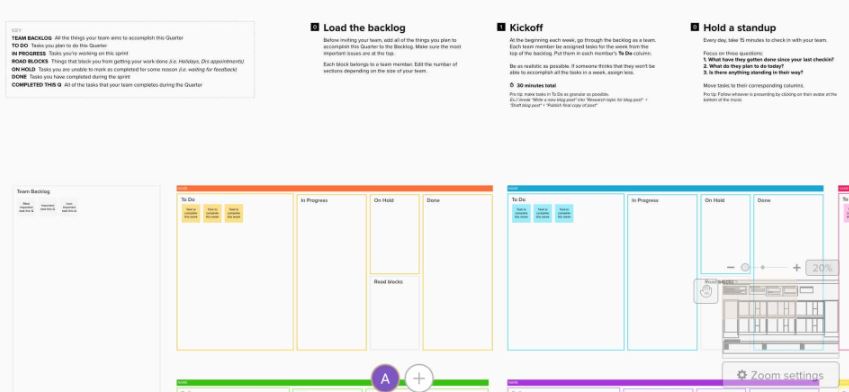 This Mural template is a little bit more involved with clearly labeled steps to help teams every step of the way. The template allows you to check-in with your entire team and get updates on what issues or challenges they are facing. Great communication and collaboration is much easier with this easy-to-follow guide that will make sure everyone stays on the same page.
3. Huddle Board Meeting Template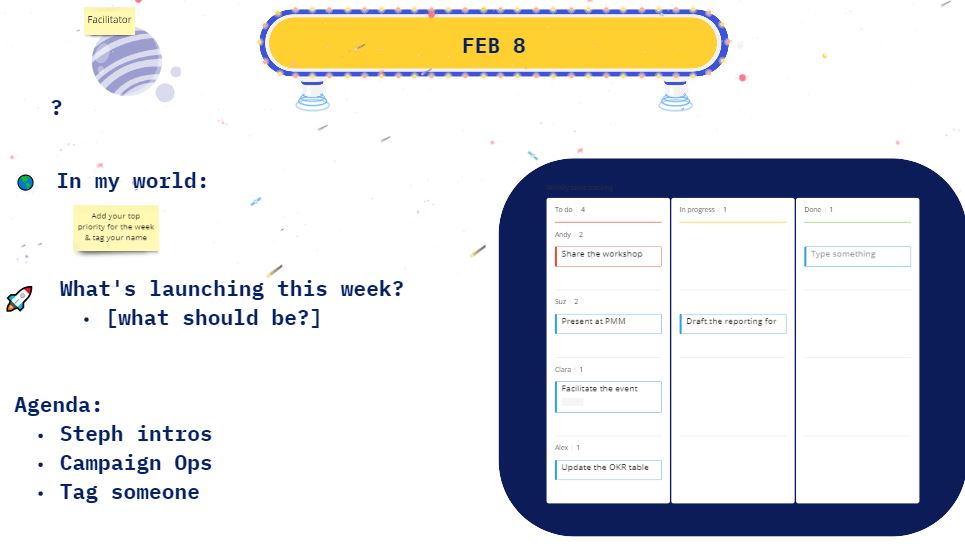 Like a stand up, a huddle meeting allows you to quickly align on priorities and workstreams, as well as visualize progress at all levels of detail. This Miro template helps you see the big picture as well as the smallest details of work, collaborate and visualize together in one space, and orient teammates who may not have been in the loop to the entire process.
Conclusion: Create More Agile and Innovative Meetings with a Stand Up or Huddle Template
These stand up and huddle templates can help you plan and executive a variety of meetings and events. Whether it's an onsite session or a virtual team collaboration, drawing from one of these results-driven templates is a great way to achieve your organizational meeting goals.
Looking for more resources and guides? Review these other relevant articles. Contact us if you are interested in putting these agile practices into action with our innovation workshops or design thinking training.