Learn about the best virtual whiteboard tools available
In a world of remote and hybrid work where online collaboration has become the new norm, the need for effective online whiteboards has never been greater. These innovative platforms provide teams with a digital canvas to brainstorm, visualize ideas, and work together in real-time, regardless of geographical boundaries. In this article, we'll explore the top virtual whiteboards for online collaboration, exploring a world of creativity, productivity, and seamless teamwork. Whether you're a creative professional, project manager, design thinking facilitator, or simply someone looking to enhance their online collaboration capabilities, this guide is here to help you discover the virtual whiteboard solution to meet your unique needs.
When Google made the announcement that they were phasing out their digital whiteboard, Jamboard on October 1, 2024, they recommended three alternatives. We will begin our list with these three excellent online whiteboard tools which are Miro, Lucidspark, and FigJam. These were the three digital collaborative whiteboards Google suggested as alternatives for whiteboarding in Google Workspace. 
1. Miro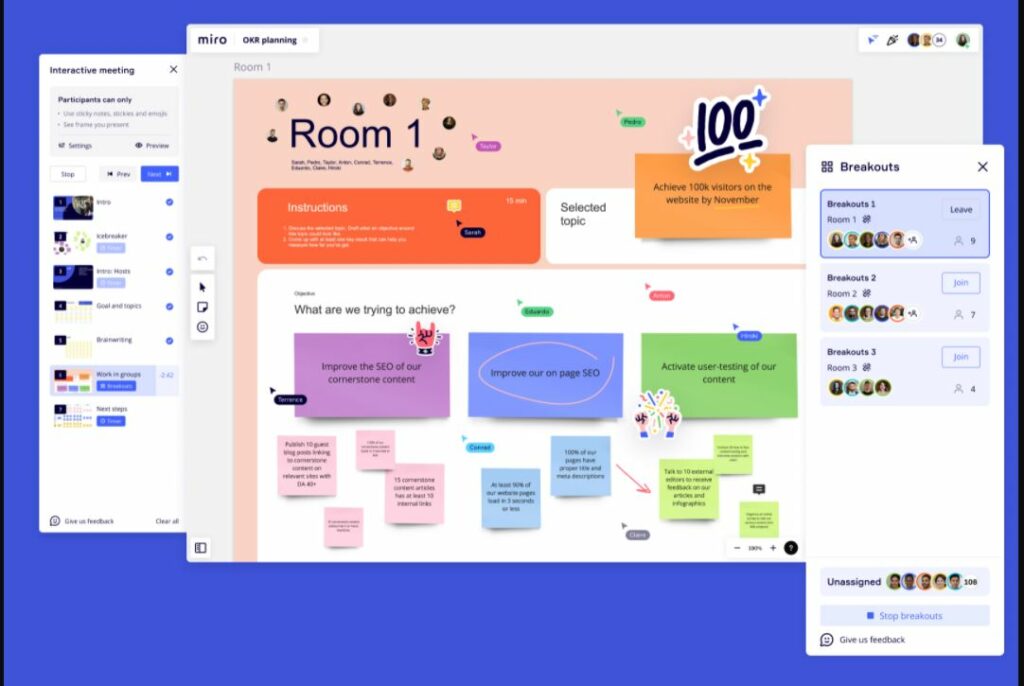 Miro is a versatile virtual whiteboard tool known for fostering collaboration, ideation, and project management. Its features include real-time collaboration, infinite canvas, templates, drawing tools, interactive widgets, integrated apps, chat and comments, and version history. Miro started as an online whiteboard for brainstorming and is now so much – an innovation workspace.
Miro released their own AI tool and other smart features that make collaboration easier than ever before. You can learn about Miro in our introductory "What is Miro?" guide, then visit the following articles on our website related to Miro's features and uses:
2. Lucidspark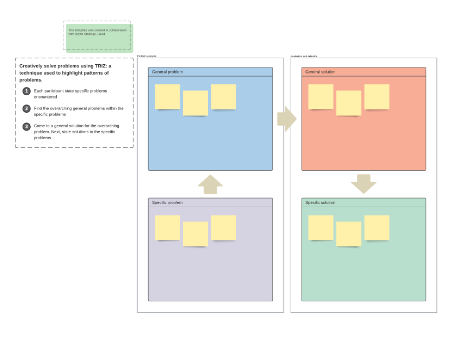 Lucidspark is a digital whiteboard platform that focuses on visual thinking and brainstorming. Key features include real-time collaboration, sticky notes, drawing tools, templates, voting and prioritization, and integrations with other Lucid products.
We love their Breakout Boards feature that offers effective group work space while keeping the main board organized, easy-to-use facilitator tools, and the hundreds of templates available for free by community members or Lucidspark itself. Miro just seems to technically work very well. When Google made the announcement they were shutting down Jamboard, they recommended Lucidspark as a digital whiteboard that their users could use.
Learn more about Lucidspark in our introductory blog, then check out some of the best Lucidspark innovation and design thinking templates.
3. Figjam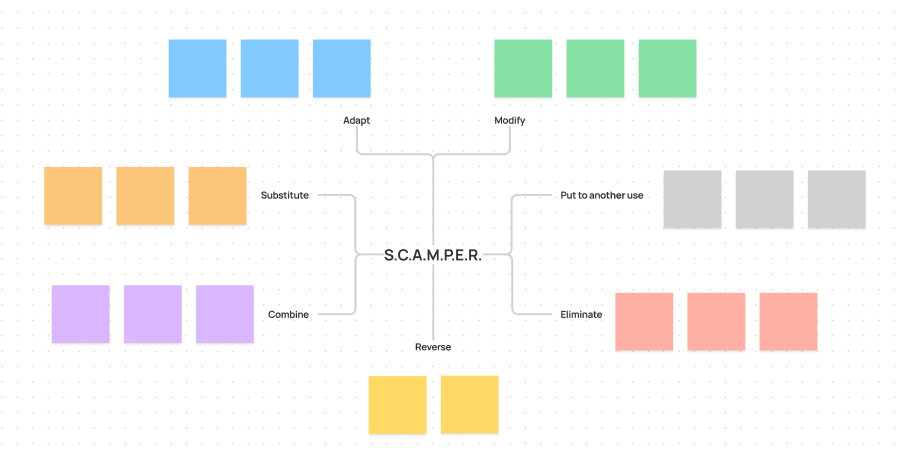 Figjam is a digital whiteboard tool by Figma, designed for remote collaboration and brainstorming. It offers features such as real-time collaboration, sticky notes, drawing tools, templates, and integration with Atlassian products like Confluence and Jira.
This easy-to-use online whiteboard allows you to easily collaborate with others with intuitive reactions, stickers, up-votes, and more. Learn more about Figjam in our introductory guide, then check out some of the best Figjam templates for innovation and design thinking.
4. Mural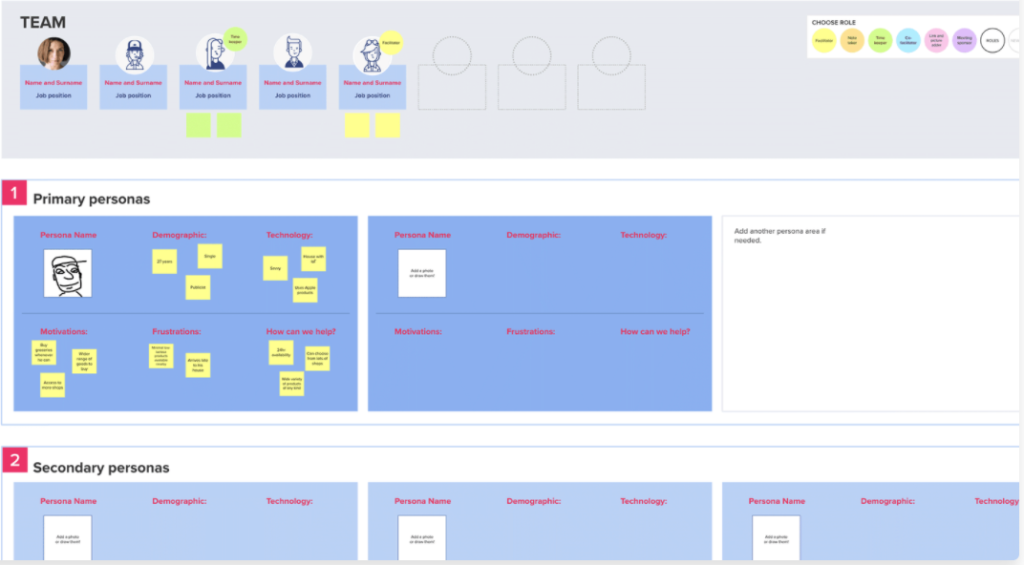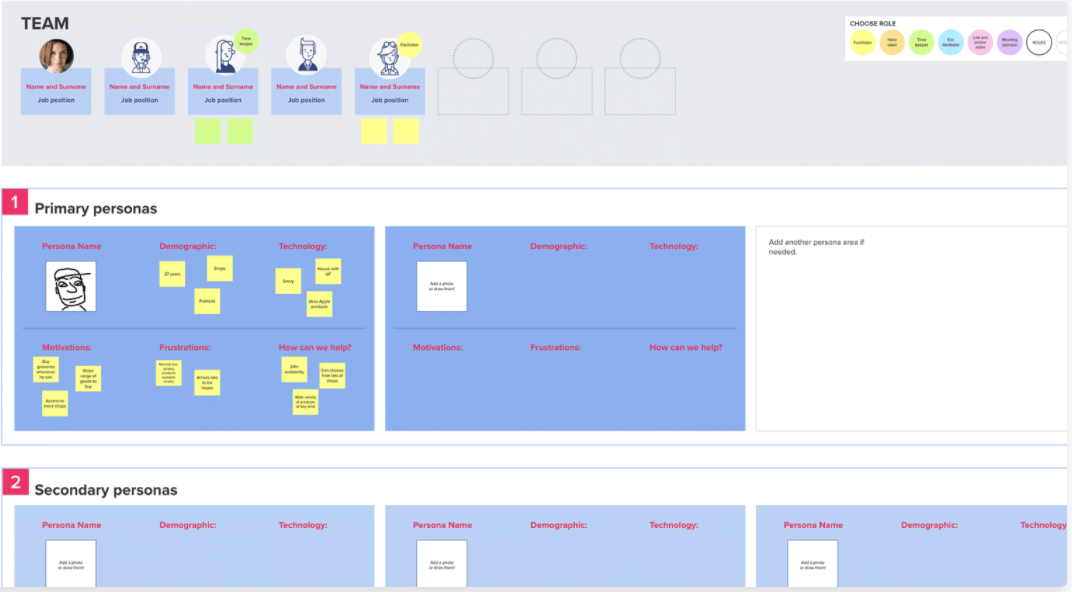 Mural is a digital workspace for visual collaboration. It offers features like real-time collaboration, sticky notes, templates, facilitation tools, integrations with third-party apps, and the ability to organize content spatially on the canvas.
Learn more about Mural in our introductory guide. We also have many Mural template posts on our blog related to innovation, design thinking, brainstorming, planning, and more that feature Mural.
5. Canva Whiteboard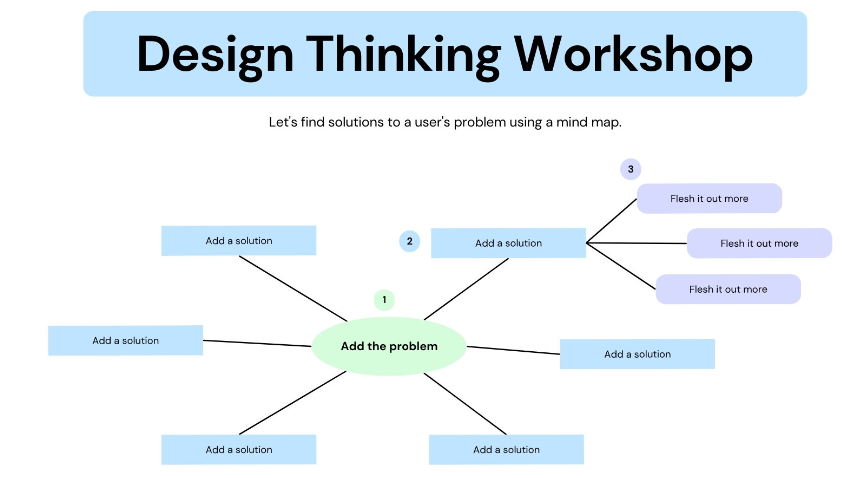 Canva Whiteboard is a part of Canva's suite of creative tools. It offers a simplified whiteboard experience with features like drawing tools, text, shapes, images, and templates, making it user-friendly for quick and visually appealing content creation. Because of Canva's expansive design features, it may be useful for more creative collaboration or visual brainstorming that relies on imagery and charts to tell the story.
Learn more about Canva Whiteboard in our introductory article, then find Canva Whiteboard templates for innovation and design thinking.
Best Virtual Whiteboards – Summary
The digital whiteboards we've explored here have proven to be invaluable tools for enhancing productivity, fostering creativity, and strengthening teamwork. From the versatile capabilities of Miro to the simplicity of Canva Whiteboard, there's a virtual whiteboard solution to match every use case. With these powerful tools at your disposal, the possibilities for remote collaboration are boundless. So, whether you're a startup entrepreneur, an educator adapting to virtual learning, or a multinational corporation optimizing your remote workflows, embracing the right virtual whiteboard can elevate your collaborative experience, making the digital world your canvas for innovation and progress.
Innovation Training can help you learn how to innovate and collaborate more effectively through custom workshops and events. Contact us today to see how we can assist your organization. Interested in even more remote work software tools to help your team succeed? Check out our blog! We are users of all of the online whiteboard tools we share here and are eager to share what we learn with you. Online whiteboards transformed how we work and innovate.